How to Find Sequim Foreclosures
Author: Chuck Marunde
22 Jan 2011
How can you find Sequim foreclosures?  The Clallam County foreclosure market, including Sequim and Port Angeles is chaotic at best, but I've created several resources for you and they are all free.  Having practiced as a real estate attorney for 20 years and having done many foreclosures myself as well as represented many clients in purchasing foreclosures, I know what resources are available and what you as a buyer and investor need.  I also know what fees and costs can be compromised, and I know precisely how to negotiate the best possible price.
If you want to buy a foreclosure, may I suggest you use these resources online, and then do the next logical thing:  ask me to represent you as your Sequim Buyer's Agent.  I cost you absolutely nothing, because the selling bank pays my fee even though I represent you against their best interests.  I love that, and my clients love that too.  Okay, let's get to your free online resources for Sequim foreclosures.
Sequim Foreclosures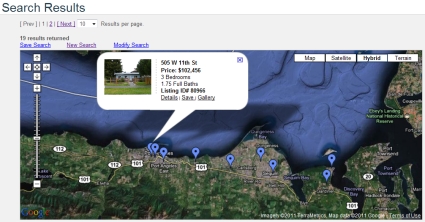 Sequim Foreclosures
I have a site I designed to make it easy for you to search for listed Sequim foreclosures, which are called REO's.  These are foreclosures that are back in the bank's ownership and have been listed in put in the Sequim MLS and the Port Angeles MLS.  This site pulls up the foreclosures that are listed in the Northwest MLS and are foreclosures.  The site is Sequim Foreclosures.  You can also just click on the above image.
Sequim Foreclosures
If you search my blog, Sequim Real Estate Blog, with the phrase foreclosures, you will find many articles, videos, and links to Sequim foreclosures.
Search for your Sequim foreclosures and then email me at chuckmarunde@gmail.com or call me anytime at 360-775-5424.
Sequim foreclosures courtesy of Chuck Marunde.
Possibly Related Posts:
Google+