Author: Chuck Marunde
3 Oct
The Discovery Trail is one of the best walking, jogging, and biking trails in the Northwest, and it is centered in Sequim. It stretches for many miles in either direction and extends far to the west side of Port Angeles. If your retirement plan includes regular exercise, the Discovery Trail is perfect for any level of exercise. I have been a jogger for over four decades, but recently I decided to try something that might be easier on my body, and so I bought this bicycle, and I am loving it.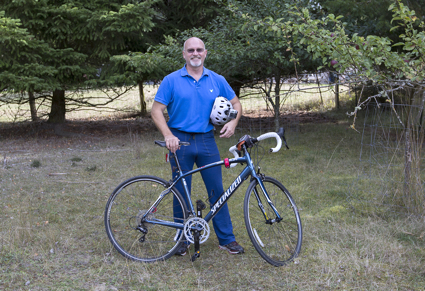 Discovery Trail Bicycling
As I ride almost daily, I'm reminded of how much of a whole body workout you can get on a bicycle. Yes the legs are getting a workout, and the lungs too, but the abdominals and shoulders are getting it too. I have two sons who became professional athletes, one as a strongman who traveled the world competing, and one as a mixed martial artist who fought in the UFC. I wouldn't recommend bike riding to build upper body strength for my sons, but as we get older, we aren't exercising like we did in our 20's. Vigorous cardio exercise and moderate muscle work on a consistent basis is very beneficial.
Discovery Trail Exercise
Combine regular exercise, like riding a bicycle on the Discovery Trail, with organic food from Sunny farms or your own vegetable garden, and eliminate most junk foods, and Voila! Health and happiness forever. Sort of. If you haven't walked or ridden a bicycle on the Discovery Trail yet, it's definitely worth doing. It's not a high traffic trail, and on a nice sunny day (or not), communing with nature is very rewarding.
Possibly Related Posts:
Author: Chuck Marunde
8 Sep
Sequim WA is having a gorgeous late summer, and for some it is a lazy summer.  Calves are out playing in the fields as are the little lambs that love to leap and dance as though they were entertaining us.  This pastoral setting in the Sequim valley is one of the reasons Sequim WA appeals to so many.  We are so far removed from the bumper to bumper traffic and pollution of the metropolitan life.  These are photos I took this week of life in Sequim WA.
Sequim WA – a Country Setting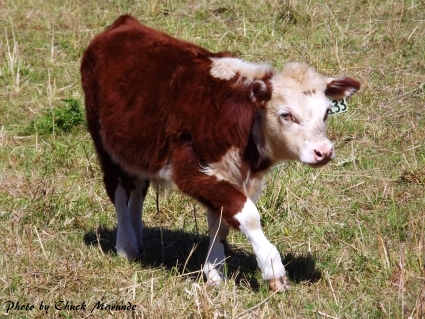 Sequim WA – Fertile Soils
Flowers and plants at the Home Depot are on the front sidewalk on this beautiful sunny day.  Shoppers were all in a good mood, but sunshine tends to do that.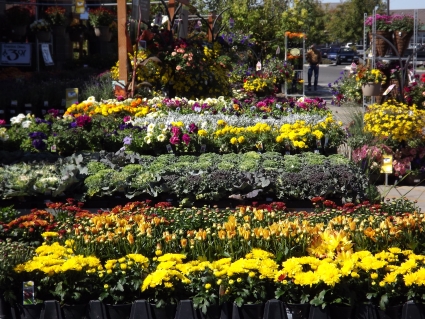 Sequim WA – Fields Everywhere
This is a typical view in Sequim.  Fields everywhere.  I'll take fields of green grass any day over the concrete jungles of the cities and houses packed into subdivisions like sardines in a can.  Can you tell I love the open country and fresh air?  Below a bicyclist enjoys the afternoon on the Discovery Trail.  I was on my bicycle but couldn't resist snapping this photo.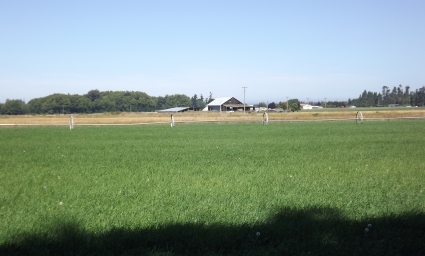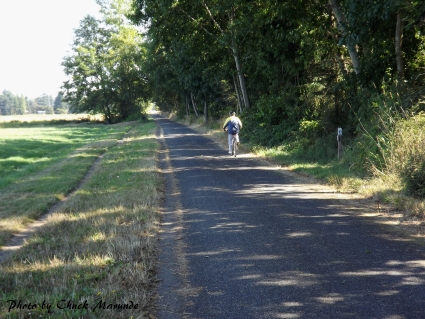 It's another gorgeous Sequim WA summer day.
Possibly Related Posts: