Author: Chuck Marunde
7 Apr
Today I'll explain how FNMA (Fannie Mae) is killing transactions by requiring private road maintenance agreements. Sequim, Washington is rural America away from the hustle and bustle of the metropolis, the crime, the noise, and the pollution. Sequim really is what so many hard working people planning their retirement see as a genuine piece of Americana. Living in Sequim is like going back in time 20 or 30 years when people were always friendly, children were respectful of adults, and private property was . . . still private property owned and controlled by the homeowner. 
Enter FNMA, the powerhouse that controls how mortgage companies and banks make loans and to whom they can make them. If you apply for a loan in a rural area like Sequim, beware buyer, because bureaucrats at FNMA may kill your purchase. Of course, this doesn't just kill the buyer's transaction. It also kills the sale for the homeowner, and may make a home virtually unsellable. Here is what is happening.
Private Road Maintenance – A True Story
A couple put their home up for sale in Sequim on a private road, which serves six other homes. This private driveway easement is a legal easement on the plat that created this little subdivision. That means this is a legally enforceable easement, and it is forever an easement that "runs with the land." The easement (or driveway) is gravel, well compacted, and has not needed maintenance for 40 years, apart from an occasional filling of a small pothole with a shovel by one of the homeowners. The homeowners, like tens of thousands of rural homeowners on the Olympic Peninsula (and across America), never formed a formal homeowners' association, and they have no intention of doing so. The original developer never created a formal road maintenance agreement in writing, and the homeowners who bought the lots got loans to build their homes, and subsequent owners also got loans to finance the purchase of these same homes. No one ever saw the need, nor did they want a road maintenance agreement. Why would they? The road never needed maintenance of any significant measure, and a shovel and twenty minutes once or twice a year filled any potholes. Why create a bureaucracy when none is needed? (more…)
Possibly Related Posts:
Author: Chuck Marunde
9 Feb
Tell me about Sequim Homeowner Associations.  This is a question I get often.  Today I received this great question from a client about Sequim Homeowner Associations.  "Chuck, One thing that I really want to avoid (aside from a wood stove with that god-awful stovepipe to the ceiling) is an HOA.  I've been dealing with one for almost 30 yrs and am looking forward to leaving them.  Is that a realistic hope?  I've found a few homes that were possibilities, but dropped them from my list when I was able to confirm either HOA or CC&Rs.  Or there was mention of things like community pool, rec center, etc that generally translate to association fees."

Should I Avoid Sequim Homeowner Associations?
More than a few people have had bad experiences with Sequim Homeowner Associations (HOA), so this is a legitimate issue for retirees who want to move to Sequim and retire in peace without contentious neighbors or an AFL-CIO labor negotiator running a HOA like a dictator.  When you're looking at property in Sequim, you can tell me what your preferences are with respect to your intended property use and the restrictions you do not want, and I can help you do your due diligence on an HOA and the CC&Rs.  (more…)
Possibly Related Posts: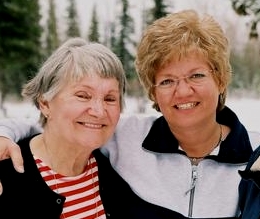 Foreclosures have hit tens of thousands of Americans, and one can imagine the financial stress and devastation that causes a family.  The foreclosure event and its aftershocks can implode a family, resulting in divorce and separating children from parents.  As if a foreclosure isn't bad enough, there is another threat that looms after the foreclosure.  Homeowner Associations around the country are hiring attorneys and collection agencies to threaten the foreclosed homeowners after the foreclosures.  Here is a quote from an attorney's letter to an elderly woman who lost her home to foreclosure and has suffered from cancer and poverty:
We are a collection firm for Sabre Springs Neighborhood Homeowners Association.  Your maintenance assessment debt has been referred to us for collection.  We understand your property was foreclosed on [date], however, you are personally responsible for all association assessments up to the date of the Trustee's Deed Upon Sale is recorded [a good writer the attorney is not].  As such, the amount due includes our charge for reviewing the documents, processing the paperwork, skip tracing costs and sending you this letter.  . . .
If we do not receive payment or a written response disputing the validity of this obligation within thirty (30) days of the date of this letter, we will assume that you agree the amount set forth above is correct.  In addition, it will also be assumed that you do not want a payment plan and that you simply are not going to pay, therefore, we will begin legal action on the thirty-first day following this letter.
This is the kind of offensive letter that has endeared attorneys to so many people.  The attorney who wrote this letter is not a nice person, regardless of what he would say is just doing his job and enforcing a contractual or legal obligation.
The front page news here is not that attorneys can be such unpleasant human beings–it is that homeowners who get foreclosed upon may also be responsible for homeowners association assessments.  That's not a surprise if you think about it.  What is a surprise is that the homeowners associations would make a decision to go after foreclosure victims who are themselves struggling to survive.  Ninety five percent of these debts are probably uncollectable anyway.  My suggestion for the board of directors of homeowner associations is that such debts should be written off, unless the homeowner is wealthy or is otherwise very capable of paying the debt without personally being forced into poverty.
Possibly Related Posts: