This election year has substantially slowed down home buying in the Sequim area (including Port Angeles and Port Townsend). A presidential election year typically has a brief negative impact on home buying in retirement areas, and Sequim and Port Townsend are major retirement areas for residents from all over the U.S. But this election year in particular has had a huge impact on home buying. Here is what is happening in this small real estate market this election year.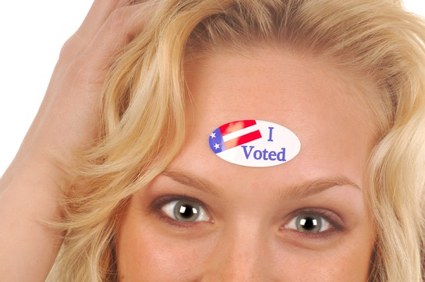 Election Year and Home Buying
When we experience major economic effects, like a big slow down in home sales, the cause is rarely one thing. We often find the answer in a combination of contributing factors. Election year is one factor, albeit a major factor, that has caused buyers to postpone their home buying decision in an area like Sequim.
The slowed pace of home sales can be attributed to these factors, and each of them are significant, but combine them, and you have a substantial impact on home sales.
First, this is probably the most tension filled presidential election year in our lifetimes, and it is extremely contentious, and the future of our freedom and the foundation of this nation hinges on the outcome. No matter who you plan to vote for, everyone agrees on the importance of this election year. With so much uncertainty, buyers' default position is to postpone their home buying plans until after the election, and perhaps after the new year when the dust has settled.
Second, the inventory of homes retirees want in the Sequim area is so low, it is at a crisis level. Buyers are having a hard time finding the home of their dreams, because there are so few in the MLS (multiple listing service). This clearly inhibits home sales.
Third, retirees around the country are worried about our economy and their retirement mutual funds, because there are rumors of rumors of a massive stock market bubble that is about to pop. Who knows whether there is any truth to that, but the concern adds to the uncertainty that people already are feeling.
Fourth, retirees always slow down or postpone their home buying decisions as we approach Thanksgiving and Christmas and New Year's Eve. 
Election Year Good News
There is good news this election year for home buyers in the Sequim market. You have an advantage if you are coming to look at homes in Sequim between now and the end of the year, because many buyers are staying away. For those who stay away, the home they dreamed of buying will be sold to those who do dare to come to Sequim despite all the uncertainties of life and despite this crazy election year. Wait until spring, and the home you have been watching on the MLS will almost certainly be sold.
The best homes in the best areas are selling now, and there are not very many of them in this current inventory crisis. Use me as a resource to gather information until you come. Email, call, or text. It may be a crazy election year, but I'm still working hard for buyers making their plans to retire in Sequim.
Last Updated on September 6, 2019 by Chuck Marunde