What is the state of Sequim healthcare? This should not be a hard question to answer, but it is. It's a hard question to answer anywhere in the country now. Are doctors accepting new patients? Will your insurance be accepted? What if you're a veteran? What is the quality of Sequim healthcare? There are many questions. Since I enjoy writing to help buy Sequim home buyers (I have over 2,000 articles online and over a dozen books), I thought I would write a short eBook about the state of Sequim healthcare, but I could not find the information to write the book. The chaos in the industry overwhelmed me. I called various doctor's office, and have done a lot of online research, and I've been a patient myself a few times over the 24 years here, but as experienced as I am at pulling together data and making sense out of it, I could not on the subject of Sequim healthcare.
This does not mean we don't have good Sequim healthcare, good clinics, and good doctors. It just means between the medical profession, the pharmaceutical industry, and the Federal regulators, the answer to all your questions is likely to be "caveat emptor," or "buyer beware." In other words, you have to do your own research. You may think me cynical, but may I suggest you don't take for granted everything you're told by the pharmaceutical industry? "The average elderly patient is taking more than five prescription medications; the average nursing home patient is taking seven medications." [Source: MD Mag] Unbelievable!
Sequim Healthcare Help Online
I appreciate the many independent medical professionals who do helpful educational videos that we can watch free on Youtube, and this one is very interesting and revealing. Do your own research, but one thing I think we all need to realize is that we are each responsible for our own health and whatever Sequim healthcare we seek out and get.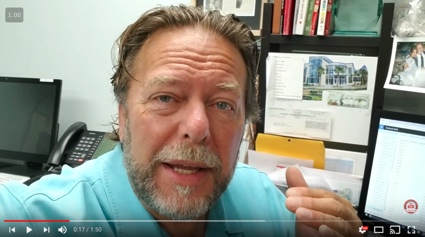 Sequim Healthcare is About Personal Research
Retirees have their own checklists for what they want in a community. Having practiced law in Sequim for many years and having working with hundreds of retirees moving to Sequim as a real estate broker, I know what that checklist looks like. Retirees want a mild climate, a peaceful place to live, low crime rates, affordable housing, and good Sequim healthcare. Sequim has all this and more, but with respect to Sequim healthcare, you've got to do your own research based on your personal healthcare needs and your insurance coverage. You will need to check with your insurance carrier, and you'll need to call some medical offices to see who is accepting new patience and under what conditions. One doctor in Sequim charges $80 per month just to be on his list of patients. I understand he is using excessive fees to filter out clients and manage the number of patients he takes, but I do not appreciate the fact that he uses money against many who cannot afford good healthcare while getting very wealthy himself. What happened to the three learned professions (medical, law, and the priesthood) where they actually felt a calling to serve and help others more than their greed for money? Oops, that wiped out at least two of those professions, and I don't think I'll touch the third one.
While my clients are buying homes in Sequim, nearly all of them ask about the state of Sequim healthcare, so for the first time in all these years I thought I would address it, at least on a minimal level. I wish I could write a complete book that summaries it all, but I think you'll need to do your own research on the subject of Sequim healthcare.
Last Updated on September 1, 2019 by Chuck Marunde