Sequim Marathon for Runners.  Sequim has many exciting recreational events, including the Northern Olympic Discovery Marathon, an annual running event that draws runners from all over the U.S., and this year from as far away as Sweden.
Sequim Marathon Great Running Event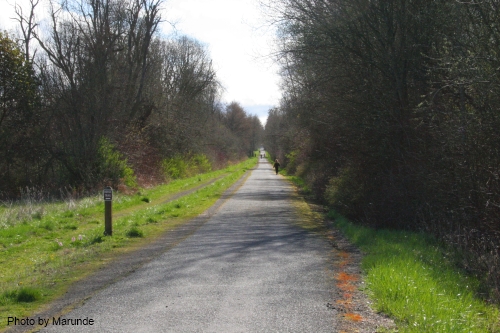 The Sequim Marathon, aka The Discovery Marathon has a really great website with everything you could want to know, including great maps of the course, and even a Google Earth view. Here's a description from the website.
"The North Olympic Discovery Marathon and Half-Marathon are run on a unique point-to-point course that incorporates the Olympic Discovery Trail – with stunning views of the Olympic Mountains and a five mile finishing stretch along the shores of the Strait of Juan de Fuca. The race is a USATF sanctioned event that is a Boston Marathon qualifier and will be chip timed. The rails to trails course is a wide, mixed, hard surface trail."
Sequim Marathon Fun and More Fun
As a runner, I can appreciate how well organized this running event is. If you're within driving distance, you'll want to come and join the competitors, and bring your family and friends, because there are great spectator activities everyone will enjoy.
Come and run the Sequim marathon with us.
Last Updated on September 1, 2019 by Chuck Marunde