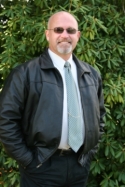 Sequim and Port Angeles Real Estate, LLC was the beneficiary of a surprise audit by the Washington State Real Estate Division, which has the right to audit any real estate broker at any time unannounced.   The bad news?   There is none.   The good news?   Chuck Marunde's records received a Gold Star.   Why is this relevant to buyers or sellers?
The audit is important because it showed that our records are impeccable, which means our files, our documents, our chronological history on each transaction, and our handling of client funds is of the highest professional, legal, and ethical standards.
"I think it is important that our clients know that our legal documents are not only well drafted with unambiguous language [Chuck was a real estate attorney for 20 years], but that we keep the documents together in precise chronological order.   In this day and age when an offer may go back and forth a half a dozen times or more before mutual acceptance, and the counteroffers can be transmitted through mail, faxes, and email scans, and when only some sections or terms of a transaction are changed, and some may be changed multiple times, it can be challenging to piece together what documents actually make up the full and final agreement and what the exact terms are.   Multiple handwritten changes with initials and dates that are often hard to read, and the avoidance of potential conflicting terms, can make this a challenge even for an ex-lawyer."
Sequim and Port Angeles Real Estate, LLC is a client-centered business model.   Complying with the law is absolutely important, but doing it with the client's best interest in mind and doing it better than anyone else for the client's sake is another small way we demonstrate how we take care of our clients.
Last Updated on August 27, 2009 by Chuck Marunde