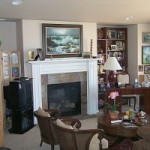 Selling Sequim real estate requires more knowledge and experience than it used to, especially in the current market conditions.  One of the keys is staging a home, or at least making it look for showings.  Good staging helps sell homes.  It not only helps when a potential buyer is actually touring your home, but also when they are looking online to find their dream home.  Just about everyone has a computer with an Internet connection, so it is easy to search for Sequim real estate or Port Angeles real estate with your specific parameters. 
Sequim Real Estate for Sale

On the Internet, buyers are able to type in the exact criteria they want in their new home.  Searching Sequim real estate has never been easier or more interesting.   Searching for your next home on the Internet can be a lot of fun.  In a matter of seconds you can see a list of potential homes, compare them with photos and virtual tours to decide which home is worthy of your time.   Staging a home prior to the photos and virtual tours will ensure a positive first impression, even before anyone pulls up to your door.  Without good photos, your home may never make it through a buyer's Internet filters.
Sequim Real Estate Photos
One of my associates collected photos of excellent examples of homes for sale.  Well, as they say, a photo is worth a thousand words.
Sequim Real Estate Staging
Want your home to look its absolute best for showings?  If you're not good with arranging furniture, selecting or hanging the right photos or paintings, and giving your home a look of comfort, get professional help with a Stager.  If you're Sequim real estate agent is exceptionally talented, get his help.
Last Updated on September 20, 2019 by Chuck Marunde