Welcome to the Sequim Real Estate Video Series by Chuck Marunde.  This series focuses on Sequim real estate issues, documents, drafting, addendums, contingencies, negotiating, loan modifications, short sales, foreclosures, market economics, investment opportunities, surveys, appraisals, buying an existing home versus building a new home, working with contractors and finding the best home builder, private well issues, septic system issues, community well sharing, easements, adverse possession, road maintenance agreements, dual agency, buyer's agents, and unique Sequim real estate issues that buyers need to know.
Sequim Real Estate Video Series
Sequim Real Estate Issues
If you've purchased several homes in your lifetime or if you have hired a builder to build a home, you know from the school of hard knocks that there are many traps for the unwary.  Our free enterprise system is the greatest economic system the world has ever known, but it also means the latin phrase "caveat emptor" (buyer beware) is a part of the system.  No amount of consumer protection laws on the books will save you from all the traps in buying or building.  If you plan to retire to Sequim, why not make sure you are covering all the Sequim real estate issues that can come up?
Sequim Real Estate Help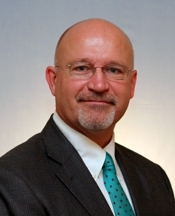 It is my hope that this Sequim real estate video series will help buyers and retirees to find the ideal home in Sequim, avoid the major and minor nightmare issues, and have a wonderful and pleasant experience. My argument is that this is all possible, but not easy, and getting wise counsel throughout the process can save you from all manner of difficulties.
Enjoy this Sequim Real Estate Video Series and watch for more right here.
Last Updated on September 4, 2011 by Chuck Marunde