The real estate market has taken a serious beating these past months, and the U.S. economy appears to be chaotic at best. I've been watching real estate cycles for 30 years, and I've learned four important lessons in this market.
Lesson Number 1. The national real estate market has very little to do with a buyer's opportunity to find the ideal home at a great price right now. Let me explain.
Real estate news is a macro-economic perspective, while buying a home is a micro-economic decision. National news about housing inventory, foreclosures, and prices is all very interesting in the media and in the college classroom, but when John and Mary Smith are considering buying a home or building their retirement home in a new area, the national stats are irrelevant. Their decision is based on their personal goals, their credit score, their available funds, whether or not they must sell a house first, what kind of loan they can get, and a host of personal issues.
If all signals are full speed ahead for John and Mary Smith, they are in the most powerful place and time that buyers have found themselves in decades. They can shop at their leisure, taking time to gather information on the Internet before they actually hire an exclusive buyer's agent, and they can narrow their search as they walk through a dozen or so homes.
Since the Smiths are the master of their own offer, they are in full control of the price and the terms of the offer. If they cannot come to terms with a seller (who may have had his house on the market for 256 days or more), they simply say, "Thank you very much. It's been great. We will be making an offer on another house."
I have written elsewhere that it is important to make a distinction between the market and an individual house. That's exactly what the Smiths will do. The state of the market plays out in their favor right now, but their decisions are based on the facts in their little world and the house they decide to buy.
As I sipped a cup of hot gourmet coffee while walking around my yard this morning, I considered the state of the world economy, the U.S. real estate market, foreclosures and other disconcerting statistics, including my last five real estate commissions that went "poof." Then I noticed a bee perched on a leaf and scratching himself. (I'm guessing the bee is a "he" and it appeared he was scratching his head, but there are many things in life I do not actually know. I'm only 54.) The bee was clearly unconcerned with the state of the economy or the number of days it takes to sell a home. The bee lives in his own micro-world, and I'm thinking macro-economics is not something at the forefront of his mind lately.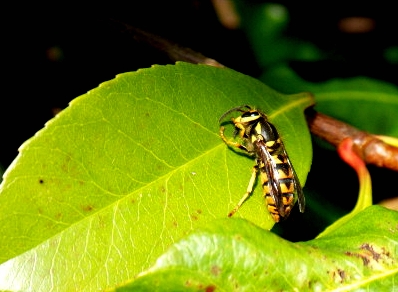 Buyers can and ought to focus on their own world and their own real estate market in deciding whether now is the time to buy their next home. We've never been in a buyer's market like this where buyer's who have good credit or cash have so much power.
Lesson Number 2. Don't trust strangers with your money. If investors in the stock market, which includes the majority of retirees with 401(k)'s, have learned anything in this recent crash, it is that you should not blindly trust financial advisers or fund managers. I learned many years ago that "they don't know what you think they know."
Lesson Number 3. A good investment in your home and in rental real estate, where you are not over leveraged and where you seek to be totally debt free (a novel concept today, but quite popular among our grandparents' generation) is far more secure and safer than the roller coaster known as the stock market. Of course, you must buy right and hold for the long term, and practicing that effectively would mean that dips in the real estate market, even of the current magnitude, would not jeopardize your retirement plans.   [Read a series on Real Estate vs. the Stock Market.]
Lesson Number 4. Find a professional in real estate who is truly knowledgeable and experienced to help you make your buying and selling decisions, and stick with that professional for life. I do not recommend that you retain any Tom, Dick, or Jane who got a real estate license as a part-time hobby. That would be like letting a stranger on Wall Street manage your 401(k), and look how that turned out.
Chuck Marunde, J.D. is a retired real estate attorney, author, and exclusive buyer's agent in the State of Washington.
Last Updated on November 16, 2008 by Chuck Marunde