The most beautiful Sequim homes are selling every week, and here's another one that sold recently that is almost too good to be true. This custom designed home with a flair for both comfort and country architecture, has one of the best mountain views on the entire Olympic Peninsula as you can see from this dining room window.  This private 15 acres is so incredible, everyone who looks at this home and property finds themselves saying, "Wow," or "Unbelievable," or "I want it." When you walk in the front door, this is what you see from every window on the south side of the house, and you definitely won't see this from very many Sequim homes.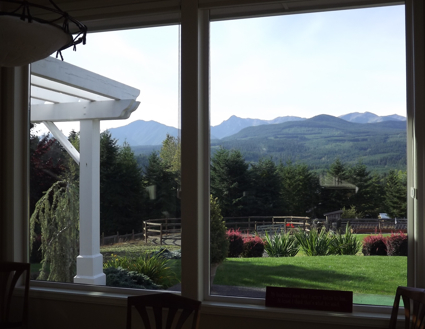 Sequim Homes with Mountain View
The owner grazes 8 to 10 cows in the fenced fields, and the profit from selling the beef pays for the property taxes every year. The pond has fish, which made it popular for the grandkids, and you can never get enough of that mountain view. Many Sequim homes do have a mountain view, but very few have this 3D up close mountain view.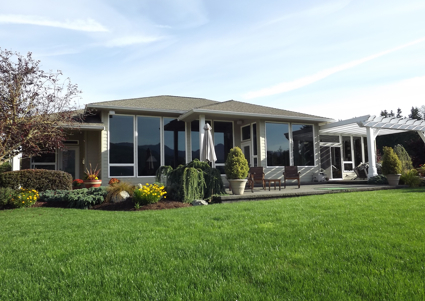 Sequim Homes with Acreage
Fifteen acres is a nice piece of land, but with most of it in fields growing naturally and mowed by cows, the property is not high maintenance. There is a barn, which previous owners have used for horses and cows. The home has all the comforts of a luxury home, and the kitchen is what you would call phenomenal. You could say this property would suit the man and the woman. As a matter of fact, it does. I represented the buyers from California, and they are a wonderful couple who I am certain are going to love Sequim. They just purchased one of the most amazing Sequim homes on the market.
Last Updated on September 20, 2019 by Chuck Marunde