An Arizona home builder is throwing in a $200,000 Bentley for anyone who buys of one of his multi-million dollar spec homes that have been languishing on the market for over a year in Paradise Valley, a Phoenix suburb.   The developer is Five Star Development Group based in Scottsdale.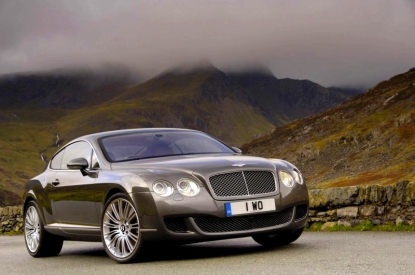 One of the homes, described as the "Old World European Villa," is priced just under $5 million and is about 7,800 square feet.   The other, which is called "Tuscan Estate," is under $4 million and is about 7,500 square feet.
The promotion states that if you buy one of these homes, you will get a 2009 Bentley Continental GT, which is worth about $200k.   Or you can have the option of reducing the price by that much.
Now, let me think a minute.   I'm going to buy a $5 million dollar home to get a Bentley?   I don't think so.   Honestly, how many people who can buy a home like that do they think will do so just so they can get a Bentley?   Anyone who wants and can afford a Bentley probably bought it already.   Anyone who wants a home in the price range of $4 to $5 mil is probably intelligent enough to realize that in this market they probably can offer $2 million and get two for the price of one.   Okay, maybe I'm exaggerating a bit on what you could buy these houses for, but realistically, if someone offered $500,000 less than the current listed price you can bet the developer would accept the offer faster than you can say "Bentley Continental GT."
No wonder this developer is in trouble.   Well, you say, this marketing strategy isn't really intended to sell the house by offering a Bentley, it's a marketing strategy to get exposure for these two listings.   Look, we're reading about it, so it must be working.   No, it's not working.   The houses haven't sold.   What is working is that we are all shaking our heads at such a silly tactic.   This makes the developer look foolish and desperate, not smart and generous.
What brilliant marketing strategy is he going to come up with next? I have an idea.   How about he offers a trip to the moon?   Wait.   That strategy might actually work, but it would cost the builder more than the price of the house.
Bentley anyone?
Last Updated on February 3, 2009 by Chuck Marunde