Buying the ideal home in Sequim is not quite as simple as many people think.   Sure, you spend some time searching the Sequim MLS and filter through the huge inventory of homes for sale, and then you drive around alone or with your Realtor and narrow it down some more, but there's a dirty little secret with serious implications.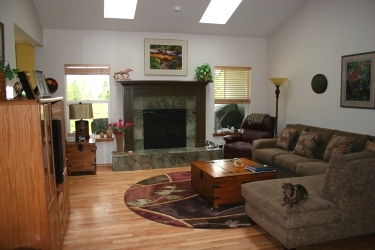 Here's the secret I discovered showing homes in Sequim:   The best homes for sale, and the one or ones you could fall in love with ("Yes, I could live in this home forever!") are also the same homes that others with good taste and money will fall in love with.
Consider for just a moment the clear implications of this truth.   The inventory of homes for sale may be large, BUT you and dozens of other qualified buyers are all going to be attracted to the same small number of houses.   How do I know this?   Because it keeps happening.
True life.   I'm showing houses to a couple from Henderson, Nevada, and we narrow down the list, and on their short list of eight houses, two of the houses are already under contract (someone made an offer which was accepted).   This happened on two of the days this week to the same buyers.   What does that tell you?
This same week another client with whom I've been working for quite a while calls me to say they want to look inside what they think is the perfect home in the perfect location on the perfect lot.   I look it up in the MLS, and Voila! it is under contract.   "Darn it!   We really loved that location and everything about that home from the information and the photos we saw!," was their predictable response.
There are several other really important keys to successfully buy a home in Sequim, and some of these "keys" are things that have taken me literally decades to figure out and learn.   More about those later, but today the most important thing I would share with buyers is that if you find the right home, beware that others like you are also finding it.   With interest rates at a historical low, if you find the perfect home, you know what you need to do.
Last Updated on May 23, 2009 by Chuck Marunde