Yes, you can find an honest real estate agent. There are many wonderful and honest real estate agents out there. You just need to find one. It's your job to discern the difference between agents, and that is not an easy task. But let's focus on honesty and integrity. You undoubtedly want an honest real estate agent. Seriously, who would want a dishonest agent?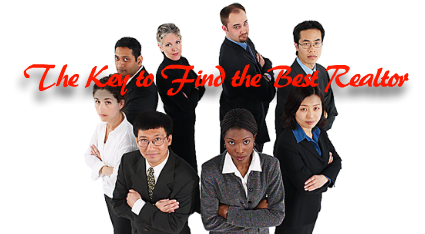 Even if you hire an honest real estate agent, does he (or she) conduct himself with absolute integrity placing your best interests at the center of all his motivations? Now that's a more difficult question to answer, but we tackle many difficult issues on this blog. This blog may be the most consumer oriented real estate blog in the Northwest. Where else have you seen such difficult issues addressed so transparently?
Honest Real Estate Agent
Let's take on just one issue today that I seriously doubt the vast majority of the public has ever thought about. When an agent tells you how many homes she (or he) has sold to gain credibility with you, does it ever occur to you that she may not have personally sold all those homes? For example, if she listed 10 homes and she claims she sold all 10, did she? Here's how the game is played. If she listed 10 homes, sold two herself and the other eight were sold by other agents, wouldn't it be more accurate to say that she listed 10 homes, sold two herself, and the other eight were sold by other agents? Of course that would be the precise truth, but the real estate industry and the code of ethics does not prohibit an agent from saying they sold homes they listed and were actually sold by other agents who represented the buyers. Think about this. An agent could list a property, throw it in the MLS and do nothing, and later when another agent finds a qualified buyer and sells that property, the listing agent claims she (or he) sold that property. Of course the buyer's agent is the one who actually sold the property, but now we have two real estate agents both claiming they sold the same house. And we have the brokerages (listing and selling) also taking credit for the same sale. I can just see my late mother leaning her chin in the palm of her hand with her elbow resting on the table, shaking her hide slightly and saying with a sigh, "Oh my."
Honest Real Estate Agent
Does any of this bother you? Are you a person who conducts your affairs with honesty and integrity? Don't you expect everyone you deal with to conduct themselves with the same commitment to absolute honesty? I am passionate about the truth, and so anything that leads consumers to believe something that is not true, especially if it is motivated by greed or money, is bothersome. I hope you feel the same way, and if you do, do your due diligence when you are searching for an honest real estate agent. I recommend this Real Estate Agent Checklist.
One of the most important qualities in your agent is not whether he sells a lot of houses. That may be the least of the important skills in your agent. Since I am one of the top selling agents in my market and number one in volume of single family homes for all of last year, I have some credibility in saying volume in not the most important statistic. You certainly don't have to hire me, because as I said above, there are many good and honest real estate agents. Your assignment is to discern the difference between agents and hire the honest real estate agent you like.
Last Updated on September 22, 2019 by Chuck Marunde