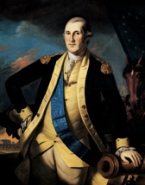 Character is everything.  You've heard that before, but it is just as true today as it was when George Washington said, "I hope I shall always possess firmness and virtue enough to maintain what I consider the most enviable of all titles, the character of an honest man."  I'm a business man, a full time real estate broker, and I believe character is everything.  Out of good character come the virtues that clients expect–honesty, loyalty, confidence, enthusiasm, excellence, determination, gentleness, faithfulness, modesty, patience, reliability, responsibility, and trustworthiness.
Character is Everything in a Realtor
We live in a time when it's easy to say, "character is everything," but our culture dismisses good character everyday as irrelevant.  If I conducted myself as so many politicians do, including presidents, congressman, and senators, no one would retain me as their Realtor.  If I conducted myself as many Wall Street fund managers, I would be in prison.  I believe character is everything, and it has everything to do with the way I conduct my business and my relationships with my clients.
Character is Everything But . . .

Of course, this statement that character is everything certainly does not translate into perfection.  No one is perfect, but not meeting someone's expectations and having good character are two different things.  Have you ever not met someone's expectations?  If you're over the age of 10, you would have to answer, "Yes."  We all have experienced that.  It may be that we were not able to do all that someone expected or demanded.  Sometimes we can't be all that someone wants, and that may have nothing to do with honesty and integrity or hard work.  Other people will have unrealistic expectations, and in their view we may fail them.  Again that may have nothing to do with character.
Character is Everything and Was to Washington
George Washington said, "I do not recollect that in the course of my life I ever forfeited my word, or broke a promise made to anyone."  Of course, George Washington was a man of good character, and probably today would not get elected President.

So the question today is, "What do you look for when you hire a Realtor?"  Is it a company name?  Is it nothing more than a convenient office, or whoever answers the office phone?  Is it the reputation of the franchise?  Or is it the character of the individual Realtor?
Over the past 37 years in real estate, I've had thousands of very satisfied clients.  But I've also had clients who apparently did not feel that I met their expectations.  There were only a few, but a man of integrity never accepts anything less in his heart than total satisfaction with every client.  I continue to seek to do more for my clients and increase the quality of the service I give them with integrity.

Everyday I pour everything I have into my service to my clients.  I leave nothing behind, and at the end of the day I am often emotionally and physically exhausted.  But it is rewarding work, and the clients who understand my loyalty and my commitment to them are grateful.  That is my reward for a hard day's work.  If you're looking for Superman, I am not him.  If you're looking for competence, loyalty, honesty, and integrity built on a lifetime of education and experience in real estate transactions, then maybe I am the right Realtor for you.
May I suggest you interview me yourself and find out, but know in advance that I believe with my whole heart that character is everything.
Last Updated on November 10, 2011 by Chuck Marunde