Port Angeles surfing beachfront property does not come up for sale very often, so this property with an old house may be the Port Angeles surfing dream.  If you come to Port Angeles to catch waves with friends, this may be the best opportunity of the decade to buy a waterfront property where you can simply walk out the back door and carry your surf board to the beach in your back yard.  This would be an ideal opportunity for two to six friends who love to surf to make a great investment in Port Angeles surfing property as tenants in common.
Port Angeles Surfing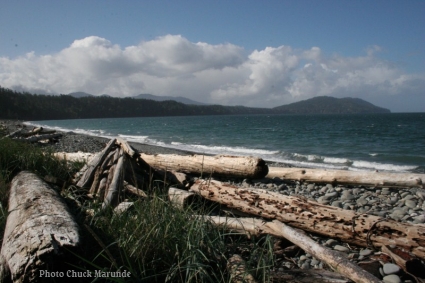 Port Angeles Surfing Beachfront
This waterfront or beachfront property is about a 15 minute drive west of Port Angeles, and this is a popular surfing area a short distance from the beach in this photo to the mouth of the Elwha River.
There is an old house on this property, and for the location and price, this is a great deal.  For full details and photos of this property and the house, see Port Angeles Surfing property for sale.
Port Angeles Surfing Property for Sale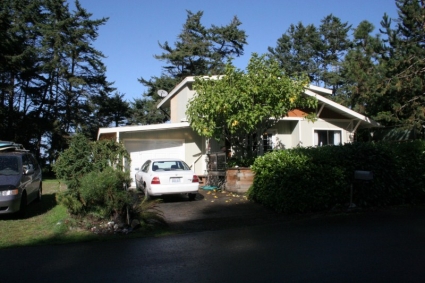 This is a four bedroom home with the master bedroom on the main floor and three bedrooms upstairs.  While this is an older home, there's nothing wrong with it at all, and you can be quite comfortable.  The family that lived here grew up surfing, so there are already places to hang your surf boards.  This home is offered at $399,900, which is a great price even in this real estate market.  You could wait another 10 years for beachfront property like this to come up for sale at this price.
Here is a link to the Google map showing this waterfront location:  Port Angeles waterfront property.
Email me or call me at 360-775-5424 if you would like to view this Port Angeles surfing beachfront property.
Last Updated on September 4, 2011 by Chuck Marunde