Do you have a real estate agent interview checklist?  There are some very important questions you really should ask your prospective agent before you hire him or her.  This list of real estate agent interview questions is the result of 37 years in real estate as a Realtor and attorney. I've had many real estate agents and brokers for clients, and I've seen most, if not all, of the problems that clients have with agents. I'm familiar with the kinds of lawsuits and complaints filed against agents.  I found that the frustrations that clients had with agents would never have happened if they had simply had this real estate agent interview checklist and asked their agent these questions before hiring him or her.  This checklist can save you a lot of stress and potential conflict.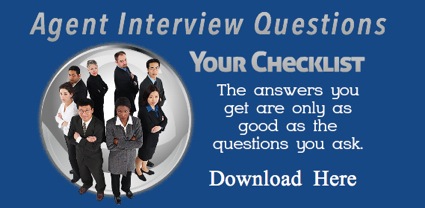 Real Estate Agent Interview Questions
1. How many years have you been in real estate sales?
It takes 10 years to become an expert in any field, but that's not a guarantee an agent is an expert. It depends on whether he has been teachable and seriously pursuing a full time career to become the best real estate professional he can become. If he has less than 10 years, he should have a mentor who is an expert. If you sense that his career is nothing but a hobby or a part time income source, move on to another agent without delay.
This question and 21 more real estate agent interview questions with a brief commentary on each question will help you identify the agent you feel can do the best job for you. After all, there's a lot at stake here–your retirement home and a lot of your hard earned money. Download your real estate agent interview questions by clicking on the image above.
Last Updated on September 7, 2019 by Chuck Marunde