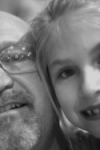 Getting a divorce is . . . well, a real pain-in a lot of ways.   It used to be that one of the arguments in a divorce would be who gets to keep the home, but now we have a new twist:   who gets stuck with the home?
With nearly one in six homes worth less than the mortgage owed on it, according to Moody's Economy.com, divorce lawyers and financial advisers around the country say the logistics of divorce have been turned around. "We used to fight about who gets to keep the house," said Gary Nickelson, president of the American Academy of Matrimonial Lawyers. "Now we fight about who gets stuck with the dead cow." [Read Housing Market Divorce Twist]
I recently facilitated ((For more about how I "facilitate" a sale, email me at chuckmarunde@gmail.com)) the sale of a Sequim home to a California buyer, and the Sequim owners are in a divorce, but in this case, there is equity and the net proceeds are to be divided as in most cases, half and half.   These Sequim sellers were really quite lucky to connect with a buyer in this market and at this time of year.
A divorce creates a fairly serious dilemma for selling real estate, because a divorce is a time when all the dysfunctional baggage of both people creates a significant probability that one of them will end up sabatoging the sale.   I'll write more about how to deal with such issues in another article, but believe me, as a real estate lawyer, I saw the worst in people come out during divorces when there was real estate and future income involved.
You'll find more articles on handling real estate in divorce situations by going to the main real estate blog and typing "divorce" without the quotes in the search box.   This search will also work for hundreds of other topics on real estate.
Courtesy of Sequim & Port Angeles Real Estate, LLC.
Last Updated on December 31, 2008 by Chuck Marunde