Real estate brokers are discovering that their entire industry is changing.  The real estate recession has certainly been a major factor, but the underlying tectonic forces have more to do with changes in consumer preferences.  Consumers are using technology to find their homes and their real estate brokers.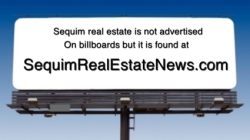 Consumers are no longer willing to be sold with obnoxious advertising and told what to buy and when to buy it. Consumers are sick and tired of interruption advertising, of billboards, of high pressure salesmen, of telemarketing, and of misrepresentations and boldfaced lies. Real estate brokers are right in the middle of all these changes.  I believe it was Seth Godin who first coined the phrase, "interruption advertising." It's a very descriptive phrase of traditional advertising that interrupts your favorite movie with an ad for a product you don't want and don't care about, or a large obnoxious page in a magazine or newspaper that interrupts your reading experience.
Real Estate Brokers – Not Business as Usual
Consumers have also had it with professional conflicts of interest, especially with real estate brokers. They're fed up with only getting partial information upon which to base their most important decisions. Consumers want and demand freedom to control their own destiny. They don't like being controlled. They don't like being manipulated. I write here about changes in consumer behavior and preferences in the context of buying real estate, but isn't it interesting that the same could be said of consumers' feelings about politicians, Wall Street, and salesmen in every industry? This tectonic shift in consumer behavior is changing the world.
The catalyst that has empowered consumers and is forcing these changes that are the death knell of traditional real estate brokerage is . . . advances in technology. (more…)
Last Updated on September 4, 2011 by Chuck Marunde