Real estate problems are more common today than ever. Stated another way, getting a real estate transaction closed once there is mutual acceptance between a buyer and seller is no small challenge, and that's a major understatement.  Even when you are all done with all the due diligence and all the inspections and all the back and forth, you may still stall out at the 11th hour because of real estate problems.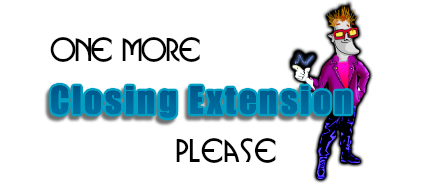 Would you like to see a real email I sent today addressing the need for a third closing extension on one of my transactions?  I thought this might better prepare you for your own closing, which will most likely go much smoother than this one. My email was addressed to the listing agent, since I represent the buyer. 
I thought we were on track to close tomorrow, but my client called me this morning with this update regarding some real estate problems. As you know, my client is using the funds from the sale of her Alaska home for the down payment on this home in Sequim. Apparently the mortgage broker for the buyer of her home in Juneau made a mistake, and that buyer was ready to sign but the loan interest rate or loan costs were much higher than what she had been promised earlier in writing. As a result, her mortgage broker had a meeting with her supervisors and they agreed the buyer was correct and the mortgage broker agreed to eat the cost to grant the loan as originally represented. That meant giving the buyer a federally required three day right of rescission under the Truth in Lending Law and the re-written estimate given to her.  That means the Alaska transaction is due to close probably on this Thursday, instead of Tuesday of this week.
Real Estate Problems at the 11th Hour
My buyer signed all her closing docs last week, and she is experiencing the stress and anxiety you would expect of a third delay in the closing, and she has incurred the additional cost of renting a hotel.  She has been ready to close, and she already signed all the docs here in Sequim at Clallam Title & Escrow.
We had prepared the last closing extension through tomorrow. We need to do another extension, although let me add that this extension is needed through no fault of either my buyer or your seller.  It is the Alaska sale that has been held up, and that was a surprise mistake at the 11th hour that had nothing to do with my client, nor with her buyer in Alaska.
If the Alaska transaction closes on Thursday, funds can probably be wired here on Friday to close, but to be safe, I think I'd better draft the extension for one additional week. So with any luck, it will close on Friday, but if not, we already have the extension in the file through next Tuesday. 

I'll draft the extension and meet with my client today in Sequim to get her initials on it.  Then I'll email it to you as soon as I have it.
Real Estate Problems Galore
By the end of the week I am often exhausted, not physically but emotionally. Who would have guessed that being in the real estate business is a bit like riding a roller coaster every day! I will say this about all these real estate problems–once we solve them and you are in your dream home, it is all worth it.
Last Updated on September 20, 2019 by Chuck Marunde