Imagine real estate without offices.  The entire real estate industry is in the midst of dramatic changes, from traditional methods and business models to advanced technology and Internet tools that consumers love.
Real Estate Without Offices is Like Books Without Borders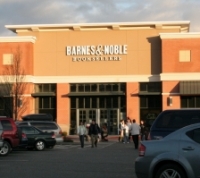 The changes we are seeing in the real estate industry (and the idea of real estate without offices or real estate with virtual offices) are the result of deeper changes that are reflected in many industries.  One of the industries that has seen huge changes is the book industry.  We've seen the eBook business grow in leaps and bounds, but hard cover and paperback books in traditional bricks-and-mortar bookstores have suffered.  Borders Bookstores' national chain went into bankruptcy and has been dissolved.  Barnes and Noble just announced that they are having serious financial challenges with their business model.  Amazon's online book store is where consumers have been going, and Amazon now sells more digital versions than paper versions.

Real Estate Without Offices is Like Newspapers Without Paper
Newspapers have been getting crushed in the past few years as people move from print to the Internet.  Consumers have been moving to the Internet for news and information in massive numbers, and they're not looking back.  Consumers love using the Internet not only because of the convenience, but also because of the anonymity of being able to use the Internet to look up information without having to talk to a sales person.  This is part of the larger trend and helps explain why buyers like the idea of real estate without offices.

For businesses, it's a matter of efficiency.  Print newspapers and print magazines charge a lot of money for advertising that business owners complain is not giving them a return like it used to.  The Internet is an extremely efficient and affordable way to reach much larger numbers of niche consumers with permission marketing, which is far more powerful than the generic broadcasting of print media.  Just a couple of months ago Brown Maloney sold the Sequim Gazette to a large newspaper company, but in the last three years the classifieds and other business advertising in the Sequim Gazette shrunk to a fraction of what it was.  Selling was a good idea, although it would have been even better three years ago, but buying a print newspaper today would be like trying to catch a falling knife.  Not such a good idea.  (That expression is commonly used by professional stock traders referring to buyers who buy a crashing stock thinking it has bottomed out.  They buy the stock thinking they are getting a bargain only to watch the stock fall much further.)

Real Estate Without Offices is Like Social Butterflies Without Wings
If T.V., print newspapers, and print magazines were tools for connecting with others in a community through information sharing and publishing coupons and sales, today's social media of the Internet with Facebook, Google+, Linkedin, and others, has completely blitzed the old social media.  Today communities have formed geographically, around niche subjects, across state borders, and around the world to connect people intimately in ways that were never possible before.  You can be a social butterfly without wings today right from your own computer desk without ever leaving your home.  Real estate without offices fits right in this larger trend.

These dramatic changes have impacted the real estate business big time.  Buyers are using different research tools and methods to find their homes now, and they don't select their Realtor as they once did (calling off a sign, walking into a bricks-and-mortar franchise, calling from a newspaper classified ad).  Everything has changed, and today Buyer's Agents, including me, are in real estate offices without offices.
Last Updated on February 1, 2012 by Chuck Marunde