How important is sellability and appreciation in your home? Extremely important, and I'll tell you why. Too many widows in their 80s have been left with a home they cannot sell, and it becomes a nightmare for them when they are struggling to maintain the property and pay property taxes. I'll explain what has happened to many couples who built or bought a home that was not sellable 15 to 20 years later.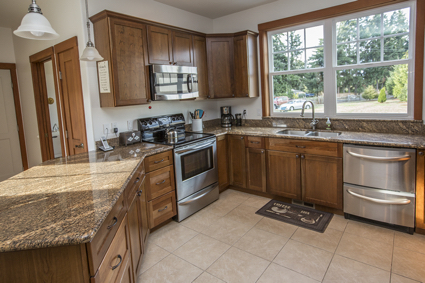 You have to assume that you will "age out" of your home (probably in your 80s or 90s), and logically you will need to sell it when you get old. In order to sell your home in the future, there are two critically important things that must happen, and whether they happen or do not happen depends on the decision you make today about the home you buy.
Appreciation Based on Sellability
Before you will ever see any appreciation, you must be able to sell the home you will live in for the next 15+ years. So when you buy a home, you need to carefully consider how sellable it will be down the road. This is no small matter, and many people have screwed this up. That's why I'm writing about this now–to help you as a buyer think this through so that 15 to 20 years from now, the sale of your home will go smoothly.
Appreciation is Zero if You Cannot Sell
Many couples built or bought their idea of the perfect home, but 15 to 20 years later they were unable to sell that home when their husbands either had health issues or predeceased the wife. [More often than not, it is the husband's health that fails first.] A non-traditional floor plan is predictably hard to sell. A more traditional floor plan is not so hard to sell. Weird or too unique is hard to sell. A single level, 3 bedroom, 2 bath home between 1,800 and 2,400 square feet with an open floor plan (kitchen, living room, and dining room) is very sellable and is appealing to the vast majority of buyers, which makes it fairly sellable 15 to 20 years from now. You don't have to buy a home exactly like I'm describing, but you get the point. There is a Bell Curve of normal homes, and as you get further out on that Bell Curve, the homes become less sellable.
If you cannot sell a home when you are old, you will never see any appreciation, and the financial strain and the stress it would cause in your life would be a potentially devastating nightmare. This is why buying a home now that is sellable two decades in the future is definitely in your best interest. Appreciation is important, but sellability is everything.
Last Updated on September 6, 2019 by Chuck Marunde