Sequim and Port Angeles site built (or stick built) home sales get a lot of coverage, but what percentage of the market of homes sold are manufactured homes and condominiums?   Here's a chart of the comparison of all homes sold since January 2004 through June of 2008.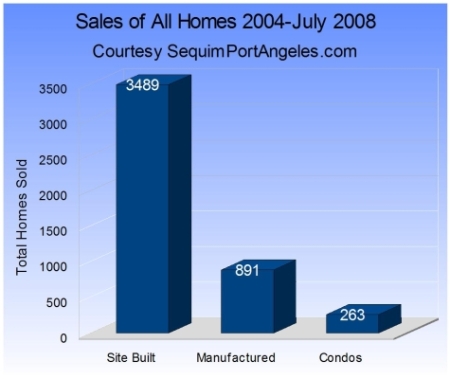 Manufactured homes (and mobile homes, which are included in this data) make up 25.5% of homes sold.   That's a larger percentage than I realized until I did this analysis.   Condominiums (and townhouses, which are included in this category) make up 3/4 of 1% of homes sold.
This means that one out of four homes sold in Sequim and Port Angeles is a manufactured home or mobile home.
[Source of Data:   Olympic Listing Service]
Last Updated on September 18, 2013 by Chuck Marunde