Mobile homes are very hard to find in the Sequim area in our MLS. The inventory of mobile homes is so low, it's unbelievable. A buyer asked me today about mobile homes (also known as manufactured homes for the newer homes), and as a single woman she asked how many mobile homes were available under $30,000. The answer was one. Only one that is still an active listing. There are several that are pending.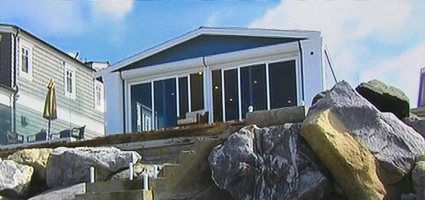 Mobile Homes Hard to Find
I sold two mobile homes in Parkwood this past month, one for $89,000 and one for $124,000. I did not realize that they were nearly the last two nice mobile homes for sale in the entire county under $200,000.
You can see all the mobile homes for sale in the Sequim area, including Gardiner, Diamond Point, and Port Angeles at this link, which only shows available active listings of mobile homes priced from $20,000 to $140,000:
Mobile Homes v. Stick Built Homes
In the Sequim area you will pay about $400 per month for rent space in a mobile home park, although many people purchase their own property for their mobile home (again I'm calling both mobile homes and manufactured homes simply "mobile homes" in this article). Of course, purchasing your own property does raise the total price, and that can be a concern if you are on a limited pension.
Last Updated on September 6, 2019 by Chuck Marunde