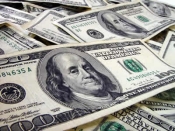 Listing a home for sale in Sequim or Port Angeles with a real estate agent means paying a commission. The vast majority of homeowners have no problem paying a fair commission for a professional service. The rub is not so much the percentage as it is the total dollar amount of the commission.
As a preliminary note, homeowners do expect and want professional service, not just an agent who simply puts their home in the MLS and runs one ad every eight weeks in a local newspaper. Consumers are much more savvy than they were 20 years ago. They know there is more to the job, and they don't mind paying a commission, but they expect the level of professionalism all agents should be offering, but are not. Read more about this at Seller Frustration in Sequim and Port Angeles and Biggest Realtor Complaint.
Here is the big objection to paying commissions.   Higher priced homes, like $500,000 or $700,00, with a commission of, let's say 5%, would be a wheel barrel full of commission money.   On a sale of $700,000 a 5% commission would be $35,000.   Suppose this $700,000 homeowner has 90,000 in equity.   After selling costs, the real estate agents get almost half of their equity!   Wow!   No wonder homeowners are objecting.   Especially if this homeowner owned their home for eight years, had to qualify to get a loan on their good credit, came up with a substantial down payment, maintained the home and yard for all these years, paid the property taxes, and even made some improvements to the home.   The homeowner is asking, "And the real estate agent wants to come in and take half my equity for selling my home?   I don't think so!"
You know what the agent's argument is, don't you?   "Well, that commission doesn't all go in my pocket.   It typically gets split four ways, between the listing broker's office and his agent, and the selling broker's office and his selling agent, if there is one.   So normally I would only earn 1/4th of that $35,000 or about $9,000."
The homeowner's response is, "I understand that, but your business model is not my problem.   The fact that the commission gets split four ways only means you get 1/4th, but it still means I pay all four of you.   $35,000 is way too much.   I'm not paying it."
Now, if brokers hear me talking this way, they are liable to be quite angry with me, as though I'm telling homeowners something they don't already know or can't figure out for themselves.   If you read my blog regularly, you'll recognize that I don't pull any punches.   The truth is the truth, and I'm not going to tone down the truth in order not to hurt someone's feelings.   You, my readers, want the truth, the whole truth, and nothing but the truth.   Well, maybe you also enjoy sarcasm and humor periodically, too, but even then the truth is still unfolding.
By the way, some brokers will say they don't do a flat fee on a higher priced listings   They do a sliding fee schedule, and their commission would not be $35,000.   It would ONLY be $27,000.   Eghad!   Was that "only $27,000?"   Still a wheel barrel of money.
How should an agent handle the real estate commission?   Well, I'll tell you how I handle it.   Each homeowner is treated on an individual basis, and because I am my own broker, I get 100% of my commissions, not half.   And because I do so much marketing on the Internet, many buyers connect with me directly, so I don't expect to pay nearly as many selling side commissions as if I simply dropped listings in the MLS, hoping some other agent would sell it for me.   You'll find that the vast majority of brokers simply do not have this kind of flexibility, because of their business model, the number of people who must get paid, and the high overhead.   My business model is dramatically different, although I cannot share it here in detail, because I do not want to be training my competition.
Many people are going FSBO, for sale by owner, but there are some serious traps for the unwary here, too.   For more on selling and advertising, read For Sale By Owner (FSBO) in Sequim or Port Angeles.
Email or call me if you would like to sit down and talk about selling your home.   I think you'll be pleasantly surprised.
Last Updated on July 31, 2008 by Chuck Marunde