Traditional real estate brokers are giving away the farm and falling all over themselves to hire more agents. I write primarily to buyers on this blog, and this article is not necessarily about buying real estate, but I thought you might be interested to learn what is happening in the real estate industry that indirectly affects you. For purposes of this article I will use "broker" to refer to the broker/owner of a company, and I'll use "agent" to refer to individual agents working at a brokerage. [The state of Washington recently eliminated "agent" from our vocabulary, and now everyone is officially a "broker." That was dumb. Now no one knows what to call the broker/owner or the other brokers, because everyone is a broker.]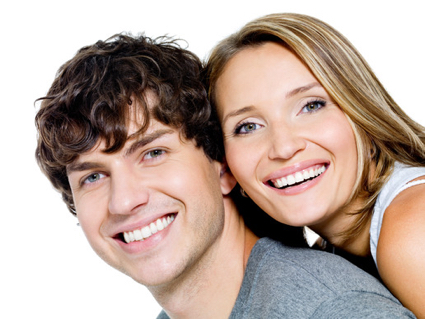 Real Estate Brokers
Twenty, 30, and 40 years ago brokerages split commissions with agents on a 50-50 split. The brokerage carried the burden of the overhead, the business development, licensing, taxation, liabilities, and regulations, as well as the business risk, and the agents simply got on board with the opportunity to keep 50% of all they made without any of the overhead or liabilities or responsibilities. The business model made sense, and brokers could make decent money at the end of the year.
Fast forward to today. Brokerages still have all those costs, risks, and liabilities. In fact, all of these have increased year after year for the past several decades. But brokerage owners have been getting pinched by the competition for agents, which is why real estate brokers have been falling all over themselves to compete in hiring agents.
Real Estate Brokers and Commissions
Commission splits have gone from 50-50 to 40-60 (with the agent keeping 60%), then to 30-70, 20-80, 10-90, and now many real estate brokers are offering as much as 100% with a flat fee and a transaction fee for each transaction. One broker gives agents 100% and only charges $485 as a flat fee out of each transaction commission.
If this keeps up, brokers will be paying agents to work at their brokerages. The result of all this is that brokers are not making good money any more. Real estate brokerage has been evolving, and technology and the Internet has changed the rules of the game, and it has forced brokers to give away all their profits to agents.
But that doesn't mean it has been all profits and happiness for the agents either. The real estate recession put a lot of brokers and agents out of business over the last 10 years. In my book, The New World of Marketing for Real Estate Agents, published six years ago, I gave numerous examples of brokers going out of business all over the country, and I analyzed how the business for real estate brokers was evolving dramatically and squeezing brokers' profitability.
Traditional real estate brokers are being pinched by the higher cost of doing business while at the same time they are competing with other brokers who keep giving agents higher and higher commission splits. But all this has stolen the profitability for brokers. So how do traditional brokers compete? The only way they can be profitable is by having large numbers of agents. In other words, it's a numbers game. But there isn't a lot of profit for real estate brokers any more. Brokers have to work on their own transactions, because they aren't making much from their agents.
So how do you think this affects you as a buyer if this means brokers invest less in agents' education and training and mentoring. Real estate knowledge, professionalism, solid training, and integrity simply are not a priority any more at most firms. They can't afford all that overhead. Think about how this affects you. This is why I often emphasize the importance of doing your due diligence before you hire a buyer's agent.
I will add this shameless plug for my brokerage, iRealty Virtual Brokers. We are a small firm, because for us it is not a "numbers game" and it's not all about making money off a lot of other agents. This brokerage puts our clients at the center of the Universe, and it is your best interests that reign supreme for us. That means we shine when it comes to real estate knowledge, real estate experience, professionalism, honesty and integrity, and in how we take care of our clients. We are not a profit house with dozens of agents' licenses on the wall. If the only reason an agent chooses a brokerage is because they demand the highest commission split, that agent does not qualify to work with us. We are not interested in being the Walmart of real estate. Check us out. I believe we stand head and shoulders above most real estate brokers, especially traditional real estate brokers.
Last Updated on September 6, 2019 by Chuck Marunde