Sequim Buyer's Agent Chuck Marunde shares his background in this short video for out of state buyers looking their own buyer's representative in Sequim or Port Angeles.  Avoiding the conflict of dual agency is wise.
Sequim Buyer's Agent v. Dual Agency
The reason why so many buyers want their own Sequim Buyer's Agent is because the conflict inherent in dual agency is becoming fairly well known around the country.  You have a dual agent if your real estate agent is both your buyer's agent and the listing agent of the home you want to buy.  Here is a common sense way I think about dual agency.  Imagine a listing agent working with a seller for over a year, having listed the home, had numerous meetings with the seller, emailed and talked on the phone a lot, spent a lot of time  and money developing advertising campaigns, and essentially having a important relationship with the seller.  The listing agent has promised that seller the highest possible price, and in fact the agent owes his client a legal and fiduciary duty to get the highest possible price.
Now imagine the same agent begins working with a buyer who comes to town.  The buyer likes that house, and the agent has a legal and fiduciary duty to get his client the lowest possible price.  The conflict is very real.  Who will the agent fight for the most?  Where will the price end up?
Sequim Buyer's Agent Chuck Marunde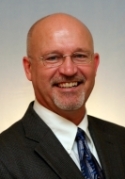 As your Sequim Buyer's Agent, Chuck Marunde represents you and your interests exclusively without conflicts in showing you  homes, in drafting your purchase and sale agreement and relevant addendums, in negotiating the best possible price and terms, and in following up on all inspection items and transaction details all the way through closing.
"I hope you will consider giving me the privilege of representing you as your Sequim Buyer's Agent."
Last Updated on September 4, 2011 by Chuck Marunde