The Sequim fall season is beautiful with the leaves turning shades of orange, yellow,   green, and brown.   We've had the typical fall Sequim weather with rain and some strong winds a couple of days ago.   Nothing spectacular, but it did knock out our electricity for an hour or so, at least in some areas.   Our temperatures have dropped and it's chilly and damp lately, at least for those of us who are acclimated to this weather.   Those of you who are from Alaska or Montana or Canada can laugh, but for us being in the 50's is chilly.   It's 5:00 in the afternoon on a Saturday as I write this, and it's 54 degrees Fahrenheit.   Of course, it will drop further as we go into the winter months, but Sequim doesn't get terribly cold.   We will see freezing, of course, but most of the time it is above freezing during the winter months.   I like that.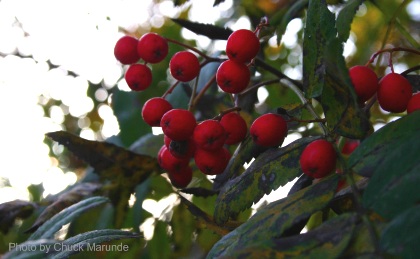 Most people think of the winter months, November through February, as the slow months for real estate.   Buyers normally slow down on their plans to move to Sequim or Port Angeles, but I haven't seen any slow down in my business.   This past week I showed some clients water front homes, including one that was on a high bluff 150 feet above the beach overlooking the Strait of Juan de Fuca.   I sold a nice five acre parcel of land yesterday to a wonderful couple.   It's a beautiful flat field with a panoramic view of the mountains.   The acreage was listed at a really great price, unusually great.   And this morning I showed an exceptional custom home to clients from out of state.   This is a 3,400+ square foot home on one acre in a private setting surrounded by some large trees and a peekaboo view of a valley with water in the distance.
The Sequim fall season is beautiful, but I've not seen any slow down in the real estate market.   That's good news for sellers.
Last Updated on July 27, 2012 by Chuck Marunde