How hard is it to get a Sequim home loan and what are the loan contingencies in this real estate market?  This question comes up periodically, and this is a good time to address home loans and the kinds of relevant contingencies in the current market.
Sequim Home Loan Still Viable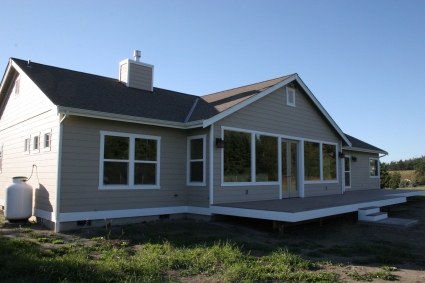 A qualified buyer will be able to get their Sequim home loan approved at extremely reasonable and all-time low interest rates.  My clients who have great credit scores and reasonably large down payments have not had any problem getting a loan approved.  A bank loves a 20% down payment.  In one case my clients put about 60% down, and the lender actually waived the appraisal.
Sequim Home Loan Contingencies
Assuming a qualified buyer, the biggest contingency these days is a satisfactory appraisal for a Sequim home loan.  I always keep my fingers crossed that the appraisal will come in at or above the selling price.  That never used to be an issue, but these days it could be.  The reason this is particularly challenging is because new laws governing how appraisers are hired have actually created a bigger problem than the one politicians sought to resolve.  Lenders are now hiring appraisers from outside Sequim in many cases.  This means the appraiser may know absolutely nothing about our local market, and he or she is almost certainly not a member of our local MLS, so they have no database of past sales to look at.  This is why I cross my fingers, hoping that the appraiser is intelligent and professional enough to get it right.
Sequim Home Loan and Underwriters
One of the lender challenges involves the underwriter for a Sequim home loan.  Underwriters sit somewhere in a desk  far from Sequim in an office that is inaccessible to the Realtor and everyone else, except the loan officer.  None of us ever know who the underwriter is, where they are, or what their email or phone number is.  The underwriters can require ridiculous information, far beyond what would be required under normal circumstances.  For example, if you move to Sequim and apply for a Sequim home loan, and you've already provided the lender and underwriter with every bit of financial information for the past decade, the underwriter may tell you at the 11th hour that you need a certification from the IRS that you are who you say you are, despite the fact that you've provided past tax filings.  In one case that was because the new Sequim address was different than the California address shown on last year's tax return.  Ridiculous!
If you are qualified with a good credit score and income, and you have sufficient income, you will not have a problem getting your Sequim home loan.
Last Updated on September 4, 2011 by Chuck Marunde