It's an exciting time for Sequim homes and land, because the market has broken through some threshold barriers, and recently has picked up substantially over these recessionary years since 2006 when the market started its long decline.  I took this photo below standing a few feet from a Three Crabs beachfront home I had the privilege of selling.  With private beach ownership, walking the dog is a joy.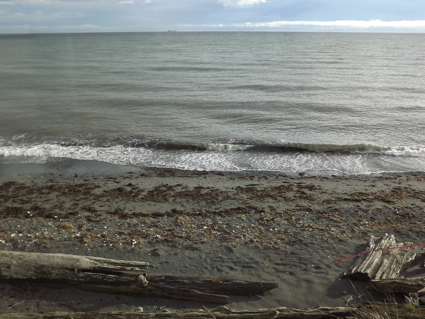 Sequim Real Estate
Sequim has many great water view homes and beachfront homes.  It is a special delight to be able to walk out your back door and onto the beach.  This photo below is of another gorgeous beachfront Sequim home that is still available.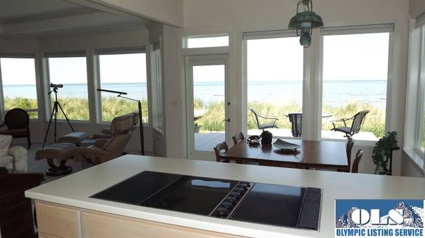 More in Sequim
You can learn more about these homes by looking at my featured Sequim listings.
Last Updated on September 19, 2019 by Chuck Marunde