Are you looking at Sequim homes for sale?  If you are living in California, Arizona, Texas, Florida, or anywhere outside Sequim, you undoubtedly doing a lot of searching online with sites like this one.  I have an offer I think you will like, and this is totally free for you.
Sequim Homes for Sale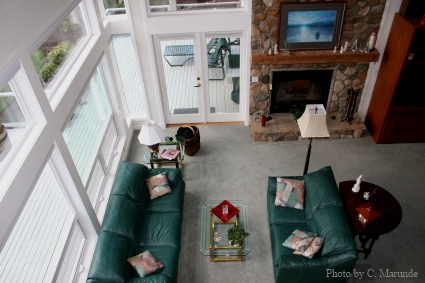 Sequim Homes for Sale Research
Clients often asked me about listings they find on the Internet.  I have a great online Sequim MLS site for you, but regardless of where you find Sequim homes for sale online, the photos are often insufficient to evaluate the home.  Here's where I can help.  Email me with the address or listing number, and tell me what you would like to know.  I will walk through the home on around the property as your boots on the ground.  Then I'll email you my observations with any photos, if necessary, and you'll feel like you actually walked through it yourself.  I love helping like this, so don't hesitate to ask.  Obviously, my hope is that when you are ready to look at homes when you arrive in Sequim, you will hire me as your Sequim Buyer's Agent.
Here's a sample of a recent email I sent a client in response to my client's request that I preview the home. 
Okay, I previewed this water view home (address deleted for this article).  I love looking at Sequim homes for sale, and I enjoyed previewing this home for you.  It was very interesting.  The photos do not come close to conveying the true condition of this home.  Here are my observations.
It's pretty old.  It was built in 1972, and while that doesn't seem like that long ago, that is 39 years ago.  This home shows it's age, and the site plan and architecture are . . . really poor.  The house sits in a good location with a sweet water view, although to drive to the house from Highway 101 about a half mile away, you have to go through a disaster of a mix of old mobile homes, 50's and 70's homes with a smattering of new homes.  The lot is about a half an acre and there is a cool trail down to the Discovery Trail on the waterfront.  There are a few Sequim homes for sale with close access to the Discovery Trail, a great walking, jogging, or biking trail extending many miles in either direction.
The site plan for the home is not ideal.  Many Sequim homes for sale have taken advantage of the water view with good site planning.  Only one end of this home has a water view, and that is the living room and kitchen.  Normally, people will build their home so that the home sits with the length of the home taking advantage of the water view, so that many of the rooms in the house have a water view.  They didn't do that here.
The floor plan is confusing, and I think it is the result of a floor plan that was not the best (as with many early '70s Sequim homes for sale) PLUS there have apparently been numerous partial remodels throughout the house.  Many of the rooms on the lower level are dark, very dark.  I couldn't find some light switches.  They aren't where you would expect them to be on the walls.  Even after searching extensively, I couldn't find a couple of light switches.  The basement level is dark and the rooms appear to be partially remodeled.  There is a partial kitchen in the basement.  The floor plan doesn't make sense.  Someone had big ideas, but ran out of money.  One of the challenges with '70s architecture is that many rooms don't have enough natural light.  There aren't that many Sequim homes for sale like this.  Sequim has seen many new homes built in the past couple of decades.
Much of the house is not finished, and it appears that it has been that way for a long time.  Also notable is that the house and property has not been maintained for a long time.  The deck on the second floor off the living room cannot be walked on, because it is rotting and decayed to the point of being totally unsafe to even step onto.  The hot tub doesn't appear to have been used for a long time either.
If the lot had this beautiful water view and close access to the Discovery Trail and waterfront, and if driving to this lot did not require driving through hell, it would be worth $200,000 or more.  As it is, the house is probably a tear down, but in my opinion, it is not worth the listing price of almost $400,000.  I believe this house is in a twilight zone.  No one will pay this much for it, and anyone who would want to buy this house and live in it as is, would not buy in this price range.
I hope that is helpful.  If the listing agent had good photos, much of this would be more visible, but the photos are scanty and hardly representative of the true state of this home.
Sequim Homes for Sale
If I can help you filter through the Sequim Homes for Sale, simply email or call.
Last Updated on September 9, 2011 by Chuck Marunde