Sequim homes are selling, but some days it seems like they are selling like hot cakes. Granted there are some Sequim homes that have a big number in the MLS for "days on market," but my buyers are experiencing the challenge of finding the right home, and before they decide to make an offer–too often their first choice goes pending. Sold!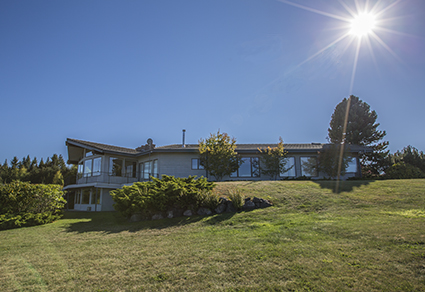 Yesterday I had a client who found a home he got excited about, and so he went back home to California to discuss it with his wife. Last night the status of that home changed from "Active" to "Active Under Contract," which is the same as pending. Last week I spent time showing homes to a buyer from outside the Sequim area, and out of a list of six homes we planned to look at the first day, four were suddenly pending. This has been happening a lot in Sequim throughout the spring and summer.
Sequim Homes Go Pending
I just added another new feature to my Sequim MLS site (which includes all Port Angeles listings). The feature allows you to do a search of "pending" sales. There are several categories of pending, and you'll see these in the list in the field called "Status" when you are doing an "Advanced" search. You can select all of them and do a search by city and look at all the homes that just sold and are pending. Watch for a subsequent article here with a video that shows you exactly how to search for Sequim homes that have recently sold and are still pending.
Sequim Homes and Days on Market
Before a house goes pending, it's nice to know how long it has been on the market. You can see the "DOM" or days on market on this MLS site also. When you pull up a specific listing you will see "Days on Market" on the left side. There is a lot of information on this MLS site, so I recommend you navigate through it and try different searches and get to know how to get the most of this powerful MLS site to research Sequim homes.
Last Updated on September 22, 2019 by Chuck Marunde