Sequim homes listed for sale sometimes will fall into a special financing category, and one of those programs is in effect for a short time right now.  With this Fannie Mae program, it is the home that must qualify and be on the list.  The program is called HomePath and there is a website that lists the homes that qualify in Sequim and Port Angeles.
Sequim Homes & Special Financing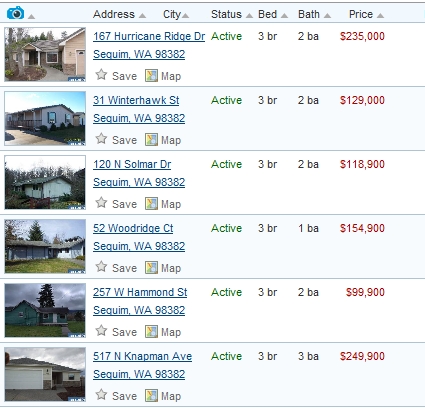 Sequim Homes Must Qualify
Usually special loan programs are based on buyer qualifications, so for example there have been multiple first time home buyer programs, but the HomePath program is based on the home itself, which includes homes that have been foreclosed and are not owned by Fannie Mae.  Obviously a buyer still must qualify financially for the loan.  That hasn't changed.  The main benefit of this HomePath program that is good for offers on or after April 11th and for homes that must close by June 20th, is that the seller will pay up to 3.5% of the buyer's closing costs.
Sequim Homes for Sale
You can actually go to the HomePath website and search Sequim (and Port Angeles) for homes that qualify:  Sequim HomePath.  If you find a HomePath qualified home among all the Sequim Homes or Port Angeles Homes on their website and you'd like to see it, you can call me for a showing as your friendly buyer's agent.
Last Updated on September 2, 2019 by Chuck Marunde