Sequim mountain view homes for sale exist, and depending on the mountain view you want, you should be able to find one that is quite nice.   Of course, there are some variables, such as the size of the lot you want.   Sequim has city sized lots to one acre to five acres to 10 acres and even 20 acres.   Prices range from $57,000 to several hundred thousands, based on the acreage, the location and the view.   It's crazy, but we actually have some lots with both a mountain view and a water view.   You'll pay a premium for these lots, as you might expect.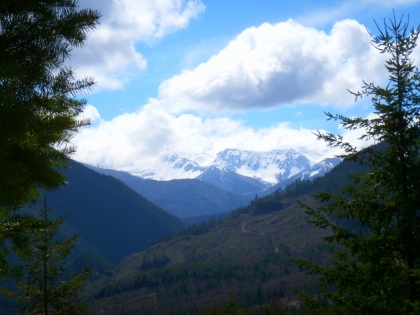 I've had several clients recently say they prefer a mountain view over a water view.   Sequim and Port Angeles are both uniquely situated between the gorgeous waters of the Strait of Juan de Fuca and the towering mountains of the Olympics.   It creates some nice opportunities for owning a home with an incredible setting.
Whether you have been here to scope out the area, or have never yet seen the beauty of the Olympic Peninsula, I recommend viewing some of the homes and land for sale in the Sequim and Port Angeles MLS.   And if I can answer any questions for you, email me or call me.   That's my job, and it would be a pleasure to help.
Sequim mountain view homes for sale – even photos can't do justice to the real views.
Last Updated on July 27, 2012 by Chuck Marunde