Sequim real estate agents are much better equipped to represent buyers than agents from outside the area.  That's not a sales pitch as much as it is a very solid truth.  I'll explain why hiring an agent from outside the area could cost buyers money or create serious problems in the due diligence process.
Sequim Real Estate Agents
I am a Sequim real estate agent, and I received a call from two couples who were driving around and wanted to get inside several homes.  They asked if I would show them some homes.  Of course, I was delighted to show them homes.  I enjoy being a buyer's agent.  This is how I make my living, but I also love what I do.
After lookin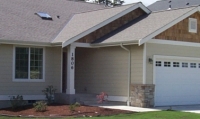 g at several homes and answering questions about the homes, about the neighborhood, and about the types of inspections that would be wise to get done, as well as what we do in Clallam County on several issues, they told me they would like to make an offer on the last home we looked at.  That sounded good . . . until they asked me, "Shall we have our agent call you?"
Sequim Real Estate Agents or Agents From Outside The Area
The question took me back a little, because  I was their buyer's agent.  At least that what I thought.  When buyers call an agent and ask to see houses, it is generally accepted that they are hiring the agent and if they buy a house, he will earn a commission.  It turns out they were being coy with me and had a relative who is licensed far away.  I noticed a week later that the sale was pending.  It doesn't feel good to know that someone used me.  That's life.  I can take it, but there's a bigger lesson here for buyers.
Sequim real estate agents are better equipped to represent a buyer than agents from outside the area.  Why?
An agent from outside the area doesn't know our market, which means he doesn't know prices and how to best negotiate for his buyers.  Any offer he writes is just a guess, but he could cause his clients to overpay.

An agent from outside the area hasn't looked at hundreds of other local houses (and maybe none at all), which means he is quite unprepared to make comparisons on many details.

An agent from outside the area doesn't know what local issues could trap his clients.  He doesn't know about particular neighborhoods either, and how some areas have high iron content in the wells, or where septics have common problems.  He doesn't know local builders and the construction quality, or lack thereof, of the home.  He doesn't know which neighborhoods has a history of stable prices and which neighborhoods are not.  He can't answer questions about snowfall at certain elevations above Sequim, and he can't answer questions about water levels or tides on the waterfront.  There are a thousand things a non-local agent simply does not know.

An agent from outside the area doesn't know how to handle his client's due diligence on the properties, because he doesn't know the best home inspectors, well inspectors, or septic inspectors, and he most likely is not going to travel all the way here from Isaaquah (or wherever he is) to attend the inspections and do his follow up.
Buyers who think it is a good idea to hire that relative or good friend who is licensed from outside the Sequim or Port Angeles area are asking for trouble.  And it could cost them a lot of money or a legal nightmare later.  Whenever a client tells me they have decided to buy a property outside the area, I always tell them to hire a local real estate agent in that area.  I think it's a matter of integrity for Sequim real estate agents like me, and I think it is in the client's best interest.
Sequim Real Estate Agents Are Experienced With Local Issues
If you're a buyer who has a friend or relative who is licensed, do yourself a favor and look to hire a buyer's agent among the Sequim real estate agents.
Last Updated on September 4, 2011 by Chuck Marunde