Sequim homes are selling better now than last year.  There's been a lot of buyer activity for the past two months and there's no indication will suddenly stop.  Who's doing all the buying in Sequim?  Retirees.  What I want to address in this article is why retirees are buying Sequim homes now.  We are in the midst of a long real estate recession, the future is uncertain, our national economy is struggling, there's a large shadow inventory of foreclosures looming, and no one knows if we are at an absolute bottom in prices.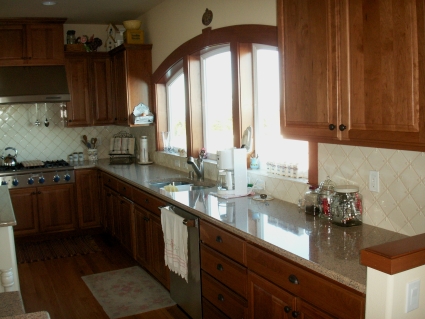 So why are retirees buying Sequim homes now in such numbers?  I have been asking my clients for decades why they buy and lately I have been asking them why they are buying now in Sequim.  I thought you might enjoy their reasons.
Why Retirees Are Buying Sequim Homes
1.  I'm retiring after [20, 25, 30, 35, or 40] years, and it's time to move to Sequim.  We've always planned to move to a community like Sequim, and now with retirement it's time to look at Sequim homes and buy one.
2.  We're [62 and 64] and we've been planning to move to Sequim for many years.  We put that decision on hold for a couple of years now because of this recession and our retirement fund is down.  We don't know what the future holds.  We don't know if prices are at a bottom or not.  We don't know how many good years we have left, but we're not going to put our lives on hold anymore.
3.  Prices of Sequim homes are lower than they've been for a while, and we all know it's a buyer's market.  Maybe prices will dip somewhat lower, but we're not buying to flip a house or sell it in a few years, and if we ever do, it won't be for long time, so whether we're at a bottom in prices is not enough to make us stay in [Los Angeles, Boulder, Phoenix, Dallas, etc.].
4.  Mortgage interest rates are at all time lows, and we are told by our financial planner that interest rates are expected to move upward substantially at some point not too far away.  
5.  We've postponed our plans to move to Sequim partly because we couldn't sell our home for as much as we wanted.  We'll get less for our home here in California, but we're buying a home in Sequim for less too, so it's a wash.  There's no reason to wait any longer.
6.  Our retirement mutual funds are down over 40% since 2005 or so, but we realized that had nothing to do with where we live.  They will be down just as much in Sequim as anywhere, and so as long as we can afford to buy a home in Sequim, we might as well do it now when the timing is good.
7.  We love Sequim.  We've been visiting Sequim for years, and we just can't wait to move here.  We love it, and now with retirement we are doing it.
This is what my retiree clients have been telling me.  What's your reason for looking at Sequim homes?
Last Updated on September 4, 2011 by Chuck Marunde