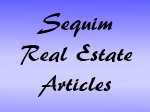 In 2012 the Sequim real estate articles on this blog were read over 3 million times by people all over the United States.  Many of these readers are looking at Sequim and Port Angeles and considering retiring in the famous Sequim rain shadow, aka the Sequim blue hole.  I would like to share some of our most popular articles for the calender year 2012.
Popular Sequim Real Estate Articles
The Sunland Golf Course has been a topic of conversation for a couple of years among retirees moving to Sequim.  Sequim has some great golf courses, and Sunland is one of them.   I received these insightful questions from a client recently and decided to share the questions and answers with others who may be curious about the Sunland Golf Course.  Read the full article at:
The Sequim Blue Hole, or the Sequim Rain Shadow as some call it, is real and here is the proof.  This map shows that Sequim gets an average of 16 inches of rain annually, and in an uneven set of concentric circles extending out from Sequim, the rainfall increases dramatically into the Olympic Mountains to the south until the rainfall reaches 200 inches annually.  From Sequim real estate articles read the full article at:
There is a huge mistake I see sellers making through their agents.  This mistake is as old as real estate, but it's still popular.  If you're a buyer who will be making an offer on a home, it might be helpful to know what to do if this happens to you.  From Sequim real estate articles read the full article at:
How to find a real estate agent in Sequim or Port Angeles is one of the most important issues for a buyer or seller today, and that's true whether you live outside the area or have lived in Clallam County for 20 years.  From Sequim real estate articles read the full article at:
How to Find a Sequim Real Estate Agent
Sequim crabbing is one of the many recreational activities that endears Sequim to so many people.  It has been said that Sequim has more year-round recreational activities than any other American city.  That may be true, but one activity that many are passionate about is Sequim crabbing.  From Sequim real estate articles read the full article at:
Recreational Sequim Real Estate Articles
Sol Duc Falls are a national treasure in the Olympic National Park.  The falls are famous in photographs.  Frankly I always wanted to take my own photo of the falls, and so today I did.  It was a gorgeous sunny day in Sequim, and I could not stop dreaming lately of the picturesque river and falls in the Olympic National Park.  If you've hiked these mountain trails, you know how beautiful it is up there when the sun is out.  Today was about 82 degrees, and the mountains beckoned.  I heeded the call.  Read more at:
There are several Sequim private airports, and if you're a pilot retiring to Sequim, this could be a key focus when you are looking for a home.  The main private airports includeDiamond Point Airport (about a 15 minute drive from Sequim),Sequim Valley Airport, Blue Ribbon Airport, and of course, there is the large Port Angeles airport called Fairchild International Airport.
"Why are there some grossly overpriced listings" is a question that clients from as far away as Texas and Florida have asked me.  There are three reasons a home may be grossly overpriced.  First, the seller and Realtor may not have known how to price it.  Second, the seller may want way too much for it, and a weak real estate agent agreed to overprice it.  From Sequim real estate articles read the full article at:
How Do We Get Grossly Overpriced Listings?
Your Dream Home – Sequim Real Estate Articles
The Sequim home inventory is getting smaller, at least that part of the inventory that is most important to retirees.  A couple of years ago I wrote an article (and several since) about how buyers are cherry picking the best homes in the best areas at the best prices.  I also wrote that the Sequim home inventory consists of a small percentage (2% to 5%) of homes that are precisely what retirees want.
Sequim Home Inventory Shrinking
There is a logical and sequential process to search for and identify your ideal Sequim retirement home, and there is an intelligent process that will help you get familiar with pricing long before you arrive in Sequim to look at your list of homes. From Sequim real estate articles read the full article at:
Enjoy our Sequim real estate articles throughout the year, and you'll be better prepared to find your dream home and negotiate the best price.
Last Updated on September 19, 2019 by Chuck Marunde