Buying Sequim real estate requires money and knowledge.  The knowledge involves an understanding of local Sequim real estate issues, and knowledge of real estate transactions.  I recommend hiring a Sequim real estate buyer's agent who has the knowledge and experience and professionalism to represent you without any conflict of interest.   We all know life is full of conflicts, and that is certainly true in the real estate business.  This video lays out six major reasons you will benefit by hiring a Sequim buyer's agent to find and negotiate to buy your retirement home.
Sequim Real Estate Buyer's Agent
Sequim Real Estate
When you hire a real estate agent to help you find a home, you either hire a dual agent or you hire a  Sequim real estate buyer's agent.  If you have called the listing agent off a sign or an advertisement, and you hire that agent to write an offer on that house, you have hired a dual agent. A dual agent represents the seller and the buyer. While this is legal in the State of Washington, it is in my opinion a legal conflict of interest.
I believe there are six huge reasons you will find it in your best interest to hire your own buyer's agent.
1.  You have an agent who represents only your interests without a conflict with the seller.  Here's an honest way to look at dual agency.  In the video I share an honest way to look at dual agency that will clarify the problem.  Now if you hire an agent to represent you as your buyer's agent, you eliminate those conflicts that can work against your best interests.
2.  You can find and hire a buyer's agent who has the experience and professional abilities you need as you get ready to spend hundreds of thousands of dollars.  You undoubtedly are very careful when you selected a financial advisor to invest your money for your retirement.  Isn't it just as important to hire a qualified buyer's agent to advise you as you spend a very large sum of your hard earned money on your retirement home?
3.  A buyer's agent has a focused interest in protecting you, and that means bending all of his resources, knowledge and experience to help you find the best home, negotiate the best price, handle all contingencies appropriately, protect you from legal liabilities and contract ambiguities, and in being your transaction coordinator from mutual acceptance to closing.
4.  Because your buyer's agent does not have a legal or fiduciary duty to protect the seller, he can negotiate the price and terms entirely with your interest and preferences in mind.  This is not a small thing.
5.  A Sequim real estate buyer's agent has no financial incentive to act as your dual agent and make twice his regular commission.  More about this on the video.
6.  A Sequim real estate buyer's agent has a desire to help you do your due diligence on your home to avoid problem areas, bad septic systems, polluted wells, standing water in the crawl space, and a hundred other potential problems that could crop up in the wrong location or in a house.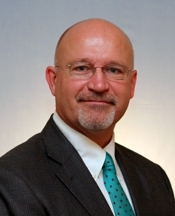 A good experienced and professional buyer's agent will help you find the ideal retirement home without biases, provide you with the best local information to help you make wise decisions about location and other local issues, help you negotiate the best possible price and terms without conflict, and guide you through the contingencies and coordinate transaction details all the way to closing.
Sequim Real Estate
Real more articles on this blog about your Sequim Buyer's Agent at Sequim Real Estate Buyer's Agent.
Last Updated on September 4, 2011 by Chuck Marunde