What is the Sequim Real Estate Market doing? How does it look with all our annual data for 2022 finally compiled? The news is in, and it's not good. I've compiled a detailed report for Clallam County, which is populated primarily by Sequim and Port Angeles residents. I'm including it here as a image which you can click on and view on your computer, and if you like, you can download it. I've shared some notes on the report, but I'll add some thoughts below in this article.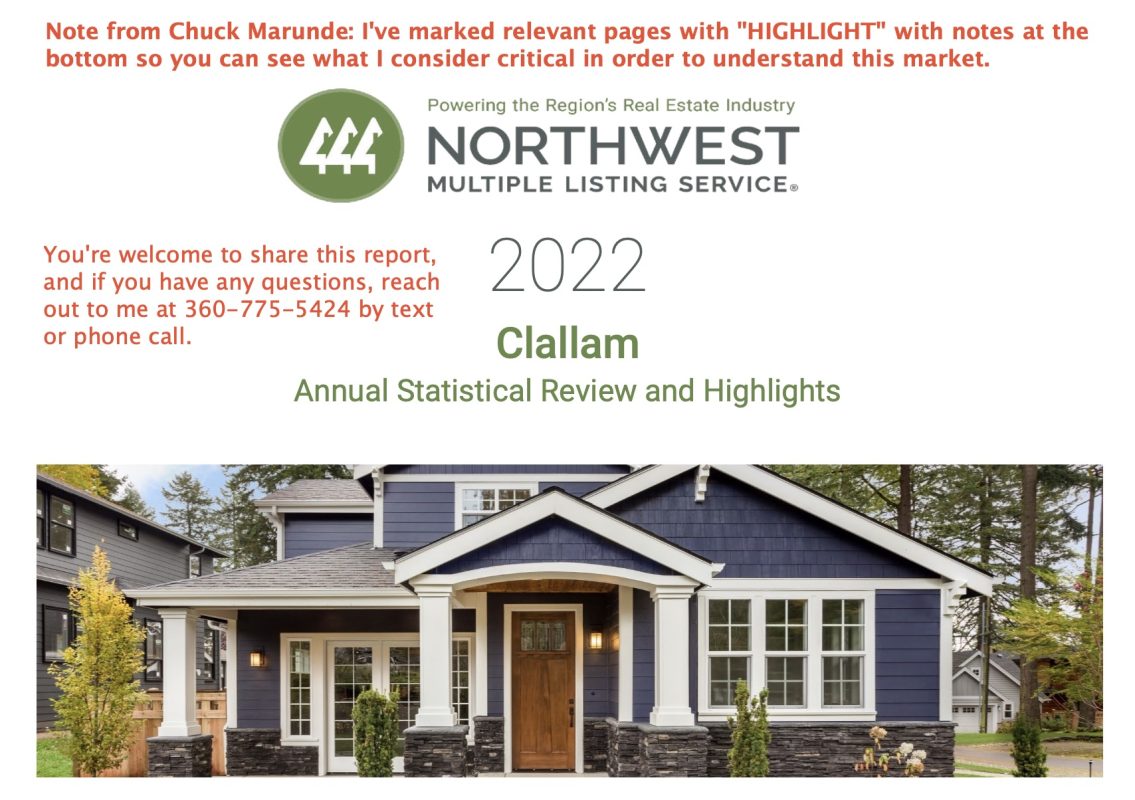 Marunde Real Estate Report 2022
If you scroll down to the first page I've marked with "HIGHLIGHT" in red, "Active Listings by Month," you'll see my alarm. Active listings for "residential homes only" month over month from 2021 to 2022 are dramatically higher, indicating homes are not selling nearly as well. In the last three months of 2022, you can see we had an increase in active listings over double each month, 101.9%, 120%, and 134.48%. Those are massive increases for a small market like the Sequim real estate market.
On the next HIGHLIGHT, "Pending Sales by Month" for residential homes only, pending sales are down in the last four months by 30% to 40%. This is huge! Scroll down further to "Closed Sales by Month," and you'll see sharp declines in closed sales. Further in the report, "Months of Inventory by Month," shows us that the home inventory has more than doubled in the last 6 months of 2022. Again, we are way past a seller's market and have been for quite a while. I predicted this precise scenario in my book entitled "The Coming Real Estate Crash in 2022", published at the end of December 2022. I'll be updating that book, but if you're curious, you can purchase it on Amazon with the link above.
Last Updated on February 3, 2023 by Chuck Marunde