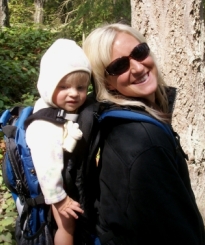 The Sequim and Port Angeles real estate market is a wild ride lately. Everyone knows the market has slowed down. Some sellers have been impatiently waiting too many DOM (days on market), and it's clearly a buyer's market right now. But . . .
I'm having an incredible ride. Let me explain. I practiced real estate law for 20 years. Talk about a career full of disappointments and unhappy people! Hey, I had a successful practice, at least measured from a worldly perspective. Ninety five percent of my clients were referrals, and I never had to advertise, and I made good money for a solo practitioner, but . . .
The legal profession is full of liars and unhappy people. Who doesn't know the judicial system is irretrievably broken with a house full of lawyers who have irreconcilable differences? So I decided to retire completely from law practice and start my own real estate brokerage. Thirty years ago I started my real estate career as a Realtor in Fairbanks, Alaska. I loved it.   Life has a way of coming full circle.   Did you notice that?
You say, "What a time to start a real estate brokerage!" I know. But . . .
I'm thriving, despite the challenges. Why? Let me extrapolate.   I started Sequim & Port Angeles Real Estate, LLC about five months ago. Here is the short version of what has happened in these five months in the slowest real estate market most of us have seen in decades.
I sold a house last February for $759,000 cash. Five months ago I sold a house for $425,000. The same week I sold two lots for $329,000. Those two transactions flipped. That happens. Oh well. Four months ago I sold a house for $210,000 to a first time home buyer with no money down,   and zero closing costs. Sweet.
Two months ago I sold a gorgeous water front high bluff lot for $200,000 cash. Happy clients. Two weeks ago one of my listings sold for $278,000. Nice. Last week I sold a house for $549,000 cash.
In this short time I have acquired 32 listings. I am very busy helping clients and prospects search for properties, consider investments, look for foreclosures, and list and sell houses and lots.
I've had one agent join my new firm already, and another is taking the online course to get licensed and work with me. My writing career has blossomed, and my real estate articles are published in many places,   in both hard copy magazines and on the Internet. I find that very fulfilling, personally and professionally.
This is a challenging time for everyone, especially sellers.   I am busy, and I feel abundantly blessed. That makes me happy, even on this roller coaster ride.
[The photo is my daughter-in-law, Callie Marunde, and my grandaughter, J.J. hiking to the Dungeness Lighthouse.]
Last Updated on August 30, 2008 by Chuck Marunde