Selling Sequim real estate in this market is no small challenge, but what works, or perhaps a better question is what doesn't work?  These are critical issues for homeowners in Sequim who want or must sell their homes.  Traditional media has reigned for decades, and that was where the big players put their money–places like expensive TV spots, magazine ads, large newspaper promotions, and for real estate agents that involved a lot of costly advertising of listings.  Famous author Seth Godin came up with a descriptive phrase for traditional advertising:  Interruption Marketing.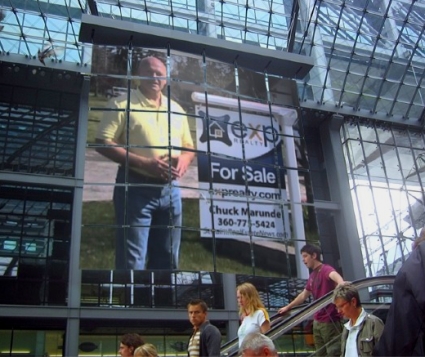 For years Madison Avenue public relations and marketing companies came up with creative ways to interrupt us while we watched a good movie or a sports event with an obnoxious ad for a product with didn't need or want.  You couldn't listen to the radio, read a magazine or newspaper without being interrupted by annoying ads.  Interruption marketing has been the core of traditional sales and marketing.  But consumers have had it with this approach.
This is one of the reasons that the Internet has become so popular.  Buying Sequim real estate has become an entirely new experience for buyers and by necessity for sellers, although many sellers' agents haven't figured out how to take advantage of technology and the Internet.  David Meerman Scott, author of "The New Rules of Marketing and PR," writes, "The Web is different.  Instead of one-way interruptions, Web marketing is about delivering useful content at just the precise moment that a buyer needs it."
This is what selling real estate on the Internet is all about–delivering useful information at just the precise moment that a buyer needs it.  This is what buyers from California, Nevada, and Arizona (and elsewhere) expect of this site and my companion sites–to find precisely what they are looking for.
Last Updated on July 27, 2012 by Chuck Marunde