This Sequim real estate video shows buyers some of the powerful buyer tools available online, and the good news is that these tools are free, do not require registration, and can be used 24/7 any day of the year by buyers all over the country (and the world).
Sequim Real Estate Video for Buyers
Sequim Real Estate Video Tools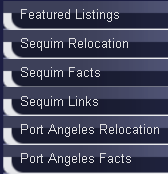 We even have a video that shows you how to use our powerful Sequim MLS search site, and we have videos that share keys to negotiating the best price, audios on avoiding traps for the unwary, and over 1,100 articles on our Sequim real estate blog that address everything from searching for your retirement home to making an offer, to negotiating, to contingencies, to drafting language, to protecting yourself, to home inspections, to septic and well issues, and a lot more.
Sequim Real Estate Video Online Power
We hope this Sequim real estate video reveals the commitment we have to our clients.  For years we have been building the most powerful online system for buyers with tools that buyers have asked for.  We won't stop giving our clients the best and serving our clients faithfully.
Last Updated on June 14, 2012 by Chuck Marunde