Sequim WA is a lot of things, but one of the great attractions for so many retirees to the Sequim WA area is the beauty of the country.  I love the history of the Sequim valley and the surrounding mountains.  Sequim has a rich agricultural and farming history.  In this first photo, an old farmhouse approaching 100 years old still stands proud in the mountains between Sequim and Port Angeles.
Sequim WA Country Homes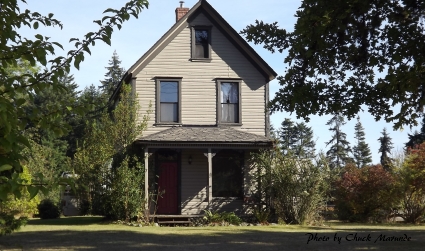 Sequim WA Barns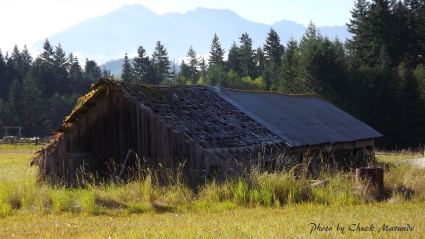 Sequim WA and the surrounding area has several hundred old barns, many of which are falling apart as age catches up with them.  In this photo above, I marveled at the barn in this field as well as the incredible mountains that were the backdrop for this farm.  As I like to say, "If this old barn could talk what stories it would tell."  I love history, and when you stand in a field looking at one of these old barns, you can't help but meditate on the family and work history these barns must have seen.  For most farms like this, there have been not just one generation that was raised on the farm and worked it, but two or three generations.
Sequim WA Country Homes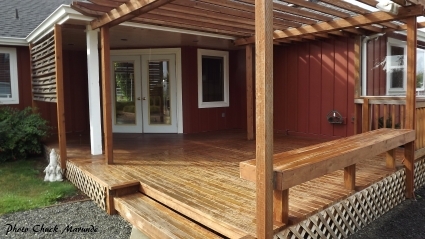 Many newer Sequim WA homes are country style homes or craftsman style homes.  This home is what you might think of as country style architecture that is sturdy looking with large beams and primarily a wooden look.  There are not many contemporary style homes in the area as most people are looking for homes that are considered more consistent with farm country.  Of course, you can buy a small subdivision lot in the city of Sequim and build any home you want if you prefer a low maintenance yard.  Sequim WA is a lot of things, but it surely is a country setting way outside the hustle and bustle of the metropolitan areas.
Last Updated on October 18, 2011 by Chuck Marunde