Sequim weather has been hot and sunny recently, and there's no doubt that summer is officially here.  Everyone has been outside, which means Lake Sutherland, Lake Crescent, the Dungeness River at Railroad Bridge Park the and local parks have been full of people out for a good time.  With the perfect golfing temperatures in the 70's, golfers have been out, too.  It's amazing how sunshine can put people in such good moods.  As I jogged around Robin Hill Park in Sequim, I said to some others in passing, "Summer is finally here," and their response was, "It's about time."
Sequim Weather is Sunny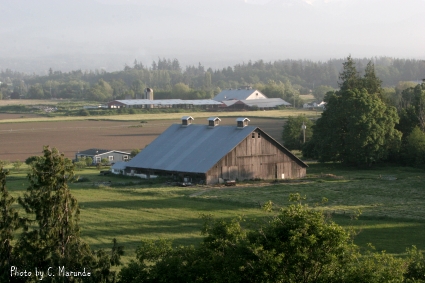 Sequim Weather – The Blue Hole or Rain Shadow
There really is a blue hole or a rain shadow above Sequim, and Sequim gets one third the rainfall of Seattle.  Sequim weather and the pleasant agricultural Sequim countryside as shown in these photos has made Sequim a very popular destination retirement area.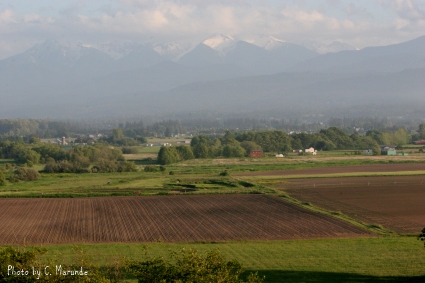 Sequim Weather – Mountains and Water
Sequim is uniquely located on the beautiful Strait of Juan de Fuca on the north side and the Olympic Mountains to the south.  Somehow the Sequim weather creates a rain shadow effect and we are very fortunate to have a mild climate.  In this photo above, you can see the Olympic Mountains in the background and farmland in the foreground has been farmland for well over 100 years.
Summer is a great time to travel and explore.  Come and see Sequim for yourself, and enjoy our Sequim weather.
Last Updated on September 4, 2011 by Chuck Marunde