Perhaps we should have a contest called the ugliest house in Sequim. That might create a fun photo album. I've seen some homes that could compete for the ugliest house in Sequim, but you could add Port Townsend and Port Angeles as strong competitors.
The Ugliest House
This 3-story home is the brightest yellow and a bright blue two tone wonder. As a real estate professional, I'll tell you what came to my mind when I first saw this home. First, I wondered who in the world would paint a house such gaudy colors, and second a 3-story home will be almost impossible to sell since retirees want single level homes. Now every time I drive past this home, I try to look the other way, but a bright video plays itself out in my mind and I see it anyway.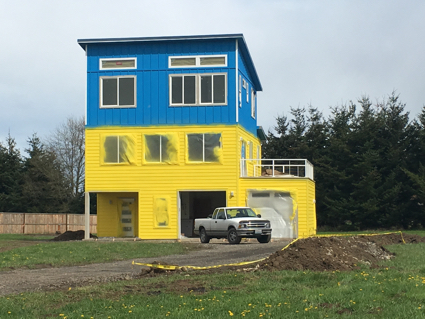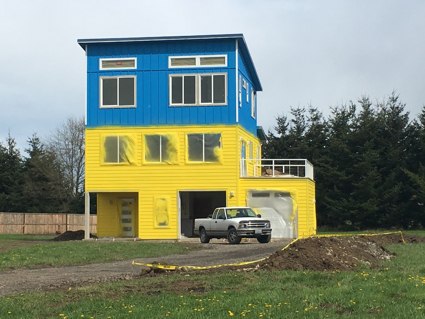 The Ugliest House
There's a purple house in the Sequim area, and I like to tell my buyers when we're driving past that house that every town has a purple house, and we all laugh. I also have said, "Imagine being a neighbor and see that purple house every day!" But I just learned that one of the neighbor's mowed his field with the words "A Hole" and an arrow pointing toward the purple house. Here is a photo from Google maps. While this isn't funny for the players involved, you have to find some humor in all of this.
Do you have any crazy photos of the ugliest house in your area? If you do, send me a photo of your ugliest house.
Last Updated on September 6, 2019 by Chuck Marunde