I toured Sequim homes yesterday with a buyer from out of town. We had time to look at seven homes. It was a particularly fun tour, because every home was especially unique and extraordinary in it's own way. There were happy surprises, and there were what we both thought were serious negative issues with some Sequim homes for sale.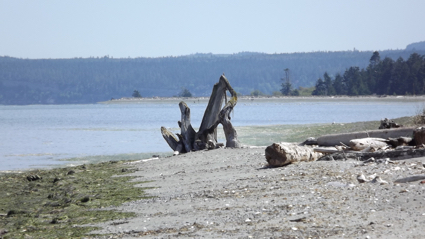 Viewing Sequim Homes
The first home we looked at was a big disappointment, because in the photos it looked really great, but as we walked through it, we discovered it had a very unconventional floor plan on two levels, and there was another house built almost on top of this one, way too close. The listing price did not seem to reflect those negatives. The second home was a pleasant surprise. It has gorgeous river frontage and a very peaceful setting, but the home was too small and the price was too big.
Sequim Homes – The Good, The Bad, and The Ugly
The third home was impressive, although it was an older home. The horse stables were built extremely well. My client was hoping for a little more privacy, and this home had some neighbors who could look right in the windows. The fourth home was in a very private setting, but the floor plan was funky. It felt more like a weekend getaway cabin than a retirement home.
The fifth home on our tour was a lot of fun. It had everything, privacy, a nice floor plan, and a big shop. But it had too much for this buyer. All told there at least seven buildings on this property. This property overwhelmed my buyer as it probably would most buyers looking at Sequim homes. While the property was fun to tour, it was so unique that it will take a buyer as unique as the seller, and that is pretty darn unique.
The sixth home on our tour of Sequim homes was up in the mountains, and the property was beautiful and had access to miles of horse trails. While the home had a nice floor plan, neither my buyer nor I could figure out what the owners intended with some unusual outbuildings. Usually you can figure out what was intended, but sometimes you cannot. In this case, we could not. At a much lower price, my buyer might have been tempted to submit an offer, but not at a listing price that did not seem to take into account the unusual nature of the outbuildings that will not appeal to the vast majority of buyers. Sometimes a price can be justified by comps or by replacement cost, but there may be negative factors that require a reduction in price, and sometimes sellers and listing agents don't recognize these factors. I can tell you that buyers definitely know the difference.
The seventh of our Sequim homes was a log home. Log homes can be beautiful. I sold a gorgeous log home on five acres that had large windows all around and a cathedral ceiling. The logs were treated with a dark stain outside, but inside the logs were all natural, and absolutely stunning. But some log homes, especially two story log homes, can be dark if they have small windows on the first floor, and if they don't have sky lights in the bedrooms on the second floor. Buyers do not like dark homes anymore. The log home we viewed was too dark for this buyer.
Looking at Sequim homes is a lot of fun. Join me when you come to the Olympic Peninsula (you can use the "Book Your Appt Online" in the right margin), and let's do a tour of Sequim homes.
Last Updated on September 7, 2019 by Chuck Marunde