Adverse Possession is a legal doctrine that gives a person someone else's real estate.  For example, if someone has a fence that is mistakenly built five feet inside a neighbor's property, and he maintains that property by mowing it and "openly and notoriously" treating it as his own property for the statutory period of time, which is ten years in Washington, it becomes his property.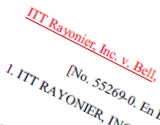 In order to establish a claim of adverse possession, there must be possession for ten years that is: (1) open and notorious, (2) actual and uninterrupted, (3) exclusive, and (4) hostile. ITT Rayonier, Inc. v. Bell, 112 Wn.2d 754, 757, 774 P.2d 6 (1989). See also Lloyd v. Montecucco, 83 Wn.App. 846, 924 P.2d 927 (1996); Anderson v. Hudak at 404-405 citing Chaplin v. Sanders, 100 Wn.2d 853, 676 P.2d 431 (1984); Stokes v. Kummer, 85 Wn. App. 682, – P.2d – (1997); Bryant v. Palmer Coking Coal Co., 86 Wn. App. 204, – P.2d – (1997).  You can see the actual facts that gave rise to adverse possession by reading these two cases I posted for those of you who want to know more about exactly how this happens.
Adverse Possession
As a practical matter, when you are buying a home or land in Sequim or Port Angeles, there are tell-tale signs of adverse possession that you should watch for that can indicate the boundary lines may not be the actual survey lines.  This doesn't mean you have to hire a surveyor and spend thousands of dollars to find the corner markers and all the boundaries.  That is not always practical and rarely necessary.
Adverse possession and the easement by prescription (also talked about in the video) are traps for the unwary, so be sure you don't get caught.
Last Updated on December 19, 2019 by Chuck Marunde