Finding and hiring a good Sequim home builder is the most important step in building your retirement home in the Sequim or Port Angeles area.  There's another way to say that.  Hiring the wrong builder could create a nightmare you do not want to have.  Building your retirement home should be a positive experience, although any major transition and project will necessarily involve some stress.  I've talked with many clients who had wonderful experiences, and I've talked with clients who experienced the nightmares.  This short video highlights the two most important keys to understanding the process of looking for and hiring a Sequim home builder.
Sequim Home Builder
Sequim Home Builder Cost Plus

Most builders use cost-plus contracts.  I strongly recommend that you use a builder who is honest and confident enough to guarantee the contract price up front.  The trap for the unwary is the builder who gets you to sign a contract based on the fact that it is the lowest bid, and then he surprises you with "extras" and "change orders" during the construction process that you did not agree to.
Sequim Home Builder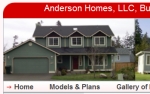 The materials used by a builder should be carefully listed in the spec manual, but I've seen a lot of spec manuals and the vast majority of Sequim home builders and builders around the country do not use a complete spec manual listing all the materials they will use to build your home.  That leaves them a lot of discretion, and a lot of room to cut corners and still comply with the contract you signed.
I'd be delighted to discuss how to hire a Sequim home builder and how to compare bids, and as your buyer's agent, I can help you do that.  Email your questions, and I'll be glad to find your Sequim home builder.

Last Updated on September 4, 2011 by Chuck Marunde