A contingent offer with a bump clause is an offer which is contingent on the buyer being able to sell their own home  before they can close on the home they are writing the offer on.  The bump refers to the fact that another buyer could come along with no such contingency and bump that buyer.  If you are a buyer and you want to write an offer on a home subject to the sale of your own home, you may wonder if a seller would accept your contingent offer.
Contingent Offer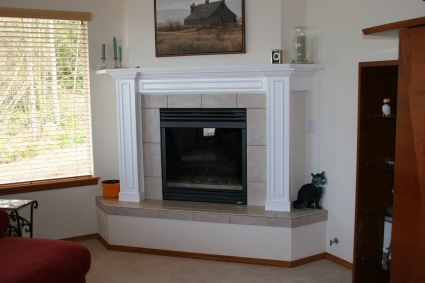 Here is a conversation that an agent may have with their listing client (the seller) about such an contingent offer.  This conversation is a good explanation for both buyers and sellers.
Agent:  I have an offer on your home at full price, but it is a contingent offer, contingent on the sale of the buyer's home.
Contingent Offer – So is my home sold?
Seller:  So does this mean my home is sold?
Agent:  Maybe.  Maybe not.  It is sold if the buyer sells their home within 60 days.
Seller:  Well, I've had my home on the market for over a year.  What is the likelihood of the buyer selling their home quickly when I couldn't and when so many homes are not selling in this market? 
Agent:  Good question.  The probability of this buyer selling their home in this market depends on a number of factors.  First, they have to find the right buyer for that property, and as we both know, there are not very many buyers these days, especially above the bell curve of homes selling in the range of $200,000 to $250,000.  That is where most buyers are these days.  Homes above $300,000 are selling less.  Second, assuming the seller's agent has a good marketing system, and assuming they connect with the right buyer who loves their property and is qualified to buy it, their home will sell.  Well, that brings me to the third factor.  Their home will only sell if it is reasonably priced and they are willing to negotiate and reach mutual acceptance with a buyer.  But no one can say with any certainty if and when that will all happen for this buyer.  And then there is a fourth variable I should mention.  Some homes are ready for the buyer to move in.  There's nothing to do and the home has been well maintained.  But many buyers will look at a home and say that it will require $20,000 to $50,000 worth of work to remodel part of the house.  Most sellers don't deduct that from the listing price, which means the house is overpriced from the buyer's perspective.  The seller doesn't think it is overpriced, because they are not marking down the listing price for remodeling.  All of these factors make a contingent offer hard for sellers to accept.
Seller:  So it sounds like your saying that a contingent offer, contingent on the buyer selling their home in a very short period of time in this real estate recession to a unique buyer who is financially qualified is a very low probability.
Agent:  That's . . . [agent wriggles in his chair] . . . probably a fair assessment.
Seller:  If I accepted such a contingent offer, which sounds like no offer at all to me, would my house be off the market?  Would I miss out on other qualified buyers?
Agent:  Yes and no, but mostly no.  You're home wouldn't technically be off the market, but you could miss out on buyers.  Let me explain.  The MLS would show your home as pending or "active under contract," but "with a bump clause."  So anyone searching the MLS for active listings that are not pending or not under contract would not find your home.  But if they widened their search to include all pending transactions, they would see it.  The challenge is that most buyers are only interested in looking at homes that are not in any kind of pending status.  However, if someone did the broader search and found your home, and they fell in love with it and were qualified, they could make an offer and bump the other offer, except that if the other buyer wanted to suddenly waive all contingencies and close, they could, which is another reason why buyers don't waste time looking at pending transactions with a bump clause.  Even if they find one, they could bump the other buyer, but they could get bumped.  So you could lose out on buyers.
Seller:  So tell me again.  Why would I accept this kind of contingent offer?
Agent:  Because there are no other offers on the table.
Seller:  I'm not convinced.  Tell you what.  When you have a real buyer, come and see me.  I don't want to miss valuable market time in the best selling months of the year, and I don't want my house tied up in an "iffy" situation.  I just want to sell my home.  Please tell the other agent I appreciate he effort, but I can't accept an open-ended contingency.
Contingent Offer – Not So Cool
Now you know what a contingent offer with a bump clause is all about.
Last Updated on September 4, 2011 by Chuck Marunde