The inventory of Sequim homes for sale and Port Angeles homes for sale is high, higher than it has been in recent memory for most of us.   Price reductions are almost a common place event in our MLS listings.   Is reducing price enough to sell?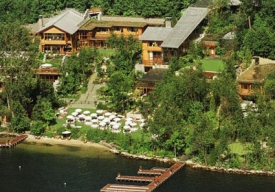 No, it's not.   Reducing price and offering selling agents a bonus are motivational factors, but you could logically reduce the price of a listing every week and still not sell it until you were almost giving it away.
So if price is not the only factor, or not the major factor right now for the majority of listings, why are listings not selling?
The answer is simple.   Buyers are not showing up.
If buyers don't show up, you can play with prices all day long and still get no results.   Sellers now compete with a very small pool of qualified buyers.   A seller has one property to sell, and there is only one unique buyer for that property.   Finding the One is everything.   Price is not.
When that unique buyer finds the ideal property, will the buyer negotiate hard on the price?   Absolutely.   For the buyer price is clearly a major factor, but only after they have found the ideal property.   Buyers know they have the advantage in a buyer's market.   But for sellers price is not the primary barrier to selling.   The fact that buyers are not showing up is the major barrier.
Last Updated on August 21, 2008 by Chuck Marunde